Welcome to February! Semester 2 marches on very quickly…
Last week was Syria Week, and I'd like to thanks everyone who was involved in the organisation, running and who attended events during the week. A big well done to the individuals, and to Oxfam, GRASS, Unicef, Red Cross and the Catholic Society. It just shows that by working together we can achieve great things- but we knew that anyway! For those who missed the events, there are photos later on in the newsletter ????
We'll be cracking on with our chosen campaigns in the next few weeks. First up is Transgender Rights, with Alex and Seb kicking things off with a presentation to introduce us all to the subject.
We're firing on with organising the SPB and Scottish Student Conference – thanks to those who volunteered for these; if you haven't yet and would like to please get in touch as your help for either would be much appreciated.
Tuesday 2nd February: Transgender Rights
5PM, QMU Committee Room 1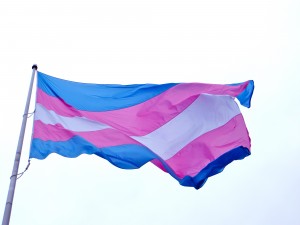 We are back in our usual meeting place this week!
Here's a preview of what's coming on Tuesday evening:
This Tuesday will see us kick off our first mobdro free download campaign of the semester – Transgender Rights!

Transgender persons find themselves on the receiving end of discrimination and rights abuses regularly throughout the world.

In this introduction to the campaign we will have a presentation from Alex and Seb outlining the historical and current situations and we will be showing a couple of video case studies.

After we will be engaging in some letter writing and a photo action. Plenty to get your teeth into!

5pm, Committee Room 1, QMU. See you there!!
Thanks to Joe for writing up that spiel! Here's the Facebook event. Please join and invite!
Special notice: please bring along any empty plastic bottles you may have as they will be used for decorations – like they were for Jamnesty – at the SPB. Thank you!
CFCI Update!


Exciting news- the working group set up by the university senate is meeting with the Coalition for a Conflict Free Glasgow University is meeting representatives from the CFCI on Wednesday 11th February. Finally getting some progress!
SPB Update
Saturday 21st February 2015, Qudos @ QMU
We have posters and fliers!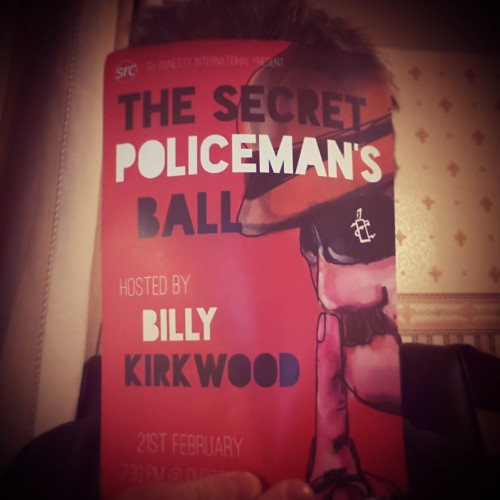 They are looking totes fabby- well done again to Kaitlyn! If you fancy helping Mobdro Online TV distribute these things and earn the eternal gratitude of Joe, Duncan and myself that would be most appreciated- let us know!
Please get inviting to the Facebook event!
Doooo iiitttttt
Online Actions and Info
I thought I'd share some things that have come up in the last week or so which you might be interested in if you haven't already seen them.
Greater Maryhill Food Bank Theft
I'm sure you all remember Julie Webster from our Food Banks campaign at the end of last semester. Regrettably, there appears to have been a theft of a significant amount of food vouchers (for service users) and money (raised for the family of a young hit-and-run victim). I'll let Julie tell it in her own words:
That someone or some people could being themselves to steal from the most needy, from those having trouble feeding themselves, and from the family of an injured child is sickening.
Please keep an eye on the GMFB's Facebook page and if you can, help them out. Julie did us a big favour by taking time out of her incredibly busy schedule to come and chat to us just before Christmas, and you were very generous in the food donations we sent to them; let's dig deep and show her what difference students can make. Thank you.
(more info from BBC News)
Call for Pardon for Convicted Gay Men
You may have seen in the news the call for the government to pardon 49,000 men who were prosecuted for being gay. From the petition:
Pardon all of the estimated 49,000 men who, like Alan Turing, were convicted of consenting same-sex relations under the British "gross indecency" law (only repealed in 2003), and also all the other men convicted under other UK anti-gay laws.

Each of these 49,000 men deserves the justice and acknowledgement from the British government that this intolerant law brought not only unwarranted shame, but horrific physical and mental damage and lost years of wrongful imprisonment to these men. Alan Turing was pardoned in 2013, but the other estimated 49,000 men deserve the same.
Have a look at the petition and give it a sign.
Syria Week Photos!
Thanks to everyone who took or posed for photos at all the events last week!
Red Cross Info Tent (Monday)
Thanks to Red Cross for putting this on! More photos
Journey to Safety: A Syrian Perspective (Tuesday)
Big thanks to Kit and GRASS and everyone who helped out putting on the very informative event! You can see more photos.
Documentary Screening (Wednesday)
Fundraising Ceilidh (Friday)
A big well done to Oxfam and everyone who helped out. Huge thanks as well to Spootiskerry for playing for us! Everyone seemed to have a great time, as you can see from the photos.
Fundraising Pub Quiz (Sunday)
It may have been a cold night at the end of a long week, but well done to those who made it and answered the fiendishly tricky questions! See the rest of the photos here.
Thanks for Reading
This section is no stranger to cutesy things. And this week I present my sister's kid's rabbits:
Once again, d'awww….
Get in Touch
If you have any questions, suggestions or feedback you can always get in touch either via the website or on Facebook or Twitter.