You are browsing the Blog for transgender rights.


Good morning/afternoon/evening! (delete as appropriate)
We are well underway with our Transgender Rights campaign- big thanks to Alex and Seb for their excellent and informative introduction last week. I'd also like to say thanks to those who get a letter written for John Jeanette Solstad Remø; these things do make a difference! If you didn't get a chance to write one or finish yours you can find the template on the Amnesty International campaigns section. We will be continuing with Transgender Rights this week by focusing more on the experience of transgender individuals in the UK and even closer to home (more on that later).
If you're on the Amnesty site for that, they also have some My Body, My Rights related things for Valentines Day; including a Poems That Make Grown Men Cry book, as endorsed by Sir Patrick Stewart and Stephen Fry (two of my favourite people):
If you're getting through to these two (and more), you're doing something very powerful.
In other – please forgive the pun – heartening news, Greater Maryhill Food Bank have raised over £15 000 in donations, which is amazing! Special mention to Frankie Boyle and the Scottish Government for donating £5000 each. From Julie:
"I know I live in a wonderful country, and a great city, so my expectations have always been high and people have never let me down. But I never expected this volume. It makes me proud to be a Glaswegian. Today is a day I will never forget after previously just wanting to walk away."
If you were among those who gave so generously, well done- you're amazing <3
Tuesday 10th February: Transgender Experiences & Photo Petition
Again please bring plastic bottles to Tuesday's meeting for SPB decorations- thanks in advance!
In a week where the First Minister has pledged to create an international envoy for LGBTI rights, we will continue to focus on the 'T'.
After last week's introduction and case of John Jeanette Solstad Remø, we will be looking at the experience of transgender individuals closer to home- in the UK and on campus. In Alex's pitch a couple of weeks ago he mentioned a couple of examples of changes that could and should be made on campus to make it a more trans-friendly place, and we would like to identify any other areas which need change. Our aim is to do a survey – hopefully in collaboration with GU LGBTQ+ – to help this process, so get your thinking caps on for that.
After the presentation and while the discussion of the survey is going on, we will be doing a photo action – 'Trans Rights Are Human Rights'.
Once we are finished with that, we will be doing some SPB decorations during the second half of the meeting (6PM onwards).
See you on Tuesday!
Secret Policeman's Ball Update
Saturday 21st February 2014, 7:30 PM, Qudos, QMU
Get buying!
You may also want to invite folks along to the event on Facebook so they can come along with you!
With less than two weeks to go (eep!) flyering has begun in earnest- good job to everyone on Friday who handed them out, we got some enthusiastic responses to go with the usual 'I'll just pretend that I don't hear you or see you waving a flyer at me'. It being a sunny day and the enthusiastic responses more than made up for that however!
If you would like to be involved in further flyering we would all – and Joe in particular – love you a lot, so do get in touch! We will also be doing some decorations in the near future so if that is something you're interested in please get involved in that too.
If nothing else then please have a look at our Thunderclap and sign up to support our publicity. If you have a Facebook / Twitter / Tumblr account you can help- they all count individually. We need to get 100 accounts within a week; and if we do they will all facebook/tweet/tumble simultaneously to publicise the SPB. It would be really useful if you could, and Joe would love you again!
Super excited!
Scottish Student Conference Update
Saturday 21st February 2014, Queen Margaret Union
Doodle for next (asap) meeting for those interested
We are getting the running order for the conference finalised (hopefully) at the start of this week- please indicate your availability in the Doodle if you would like to come along! With these in place, the conference will go ahead during the day of the 21st February in the QMU.
This is also really exciting 😀
Upcoming Events
Book Launch & Panel Discussion:
Human Rights Protection in Global Politics: Responsibilities of States and Non-State Actors
Wednesday 11th February 2015, 5.30pm, Yudowitz Lecture Theatre, Wolfson Medical School Building, University of Glasgow
This is happening this Wednesday and it looks interesting (not to mention featuring our friends Kurt Mills and Siobhan Reardon!) so you all may want to go along. More info:
This groundbreaking new book brings together political, legal and moral perspectives on the responsibilities of human rights protection in world politics today. In this panel discussion, the editors and some of the authors discuss their contributions and the main debates surrounding who has responsibilities to protect human rights, addressing state responsibility, the responsibility non-state actors, including corporations, and the emerging responsibility to protect people at risk of mass atrocities.
You can get tickets from the Eventbrite page.
Action for Change 2015
Saturday 7th March 2015, from 10:30 AM, Human Rights Action Centre, 23 New Inn Yard, EC2A London
It's that time of year again: Action for Change is coming up. This is another event put on at Amnesty's HQ in London.
Just a reminder if you haven't already registered that registrations for Action for Change 2015 are now open!

Action for Change is a one day event aimed at giving Amnesty student group leaders the skills they need to run amazing groups and win campaigns. This year's focus will be the upcoming UK General Election and, along with a range of workshops on creative campaigning, fundraising and activism, there will be the opportunity to learn all about Amnesty UK's work in the run up to the election and to hone your skills to make sure that your new MP will advocate for human rights.

This event is aimed at student group leaders and is limited to 5 places per student group, so please make sure that you only register five people from your group. This event will be most appropriate for people who run student groups and those who didn't come to Student Conference in November.

Action for Change is one of the most exciting and informative events of the year and tickets always go fast so make sure you book soon!
You can get tickets from the Eventbrite page. You can also find more info on last year's AfC page.
International Women's Week 2015


Just a reminder that International Women's Week is coming up at the end of February / early March. As part of that week we will be putting on a number of events; and in particular we have The Vagina Monologues, which promises to once again be an excellent experience. Keep an eye on Facebook as auditions are coming up soon! If you would like to get involved in any aspect of IWW that we're organising, or have any ideas do feel free to get in touch as we'd love to have you on board.
End of Term Ceilidh
Provisionally Monday 23rd March 2015, Qudos, QMU
Every year (dating back into the mists of time we have a joint ceilidh with GU Red Cross and GRASS.
You can see photos from last year's ceilidh featuring Spootiskerry too! Spootiskerry also kindly played for us at the Syria Week ceilidh a couple of weeks back.
(click for bigger versions; the last one is definitely my favourite)
Photos from Meeting 15: Intro to Transgender Rights
Well done again to Seb and Alex for their presentation (which included some very memorable photos of our lovely friend Vladdy Putin!) and to those who wrote letters.
You can see the rest of the photos right here.
Thanks for Reading
After snow and cute rabbits and such, it's time to kick things up a notch cerebrally! This week's 'thanks for reading' bonus concerns helium. Liquid helium displays some unusual properties once cooled to sufficiently low temperatures: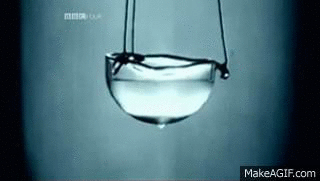 (gif format for those who can't view the video)
Not only can it escape the confines of a container by climbing the walls, it can escape through containers which will happily hold it in a non-superfluid state.
If you cool temperatures down further you can get to a state of matter called a Bose-Einstein condensate, where quantum effect begin to manifest at the macroscopic scale. A video might help explain this.
Enough geeking out! And by way of apologising to the physicists among you (for over-simplifying and likely making more than one error) and the non-physicists (for talking about exotic states of matter); here's a video of some celebrities speaking under the influence of helium.
Enjoy!
Get in Touch
If you have any questions, suggestions or feedback you can always get in touch either via the website or on Facebook or Twitter.
Tags: ceilidh, ghrn, newsletter, spb, student conference, transgender rights
No Comments »


Welcome to February! Semester 2 marches on very quickly…
Last week was Syria Week, and I'd like to thanks everyone who was involved in the organisation, running and who attended events during the week. A big well done to the individuals, and to Oxfam, GRASS, Unicef, Red Cross and the Catholic Society. It just shows that by working together we can achieve great things- but we knew that anyway! For those who missed the events, there are photos later on in the newsletter ????
We'll be cracking on with our chosen campaigns in the next few weeks. First up is Transgender Rights, with Alex and Seb kicking things off with a presentation to introduce us all to the subject.
We're firing on with organising the SPB and Scottish Student Conference – thanks to those who volunteered for these; if you haven't yet and would like to please get in touch as your help for either would be much appreciated.
Tuesday 2nd February: Transgender Rights
5PM, QMU Committee Room 1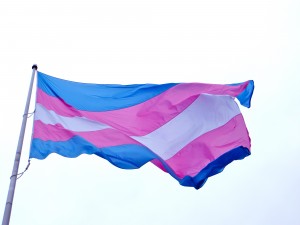 We are back in our usual meeting place this week!
Here's a preview of what's coming on Tuesday evening:
This Tuesday will see us kick off our first mobdro free download campaign of the semester – Transgender Rights!

Transgender persons find themselves on the receiving end of discrimination and rights abuses regularly throughout the world.

In this introduction to the campaign we will have a presentation from Alex and Seb outlining the historical and current situations and we will be showing a couple of video case studies.

After we will be engaging in some letter writing and a photo action. Plenty to get your teeth into!

5pm, Committee Room 1, QMU. See you there!!
Thanks to Joe for writing up that spiel! Here's the Facebook event. Please join and invite!
Special notice: please bring along any empty plastic bottles you may have as they will be used for decorations – like they were for Jamnesty – at the SPB. Thank you!
CFCI Update!


Exciting news- the working group set up by the university senate is meeting with the Coalition for a Conflict Free Glasgow University is meeting representatives from the CFCI on Wednesday 11th February. Finally getting some progress!
SPB Update
Saturday 21st February 2015, Qudos @ QMU
We have posters and fliers!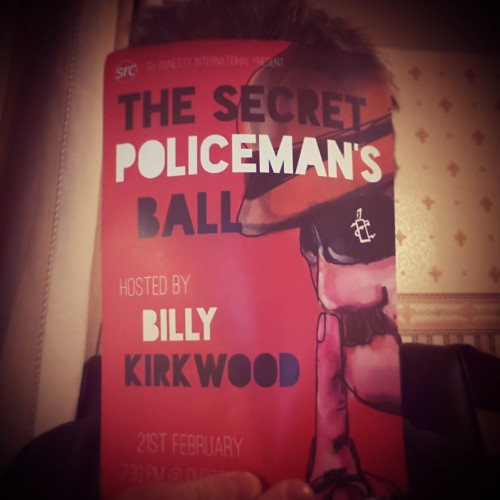 They are looking totes fabby- well done again to Kaitlyn! If you fancy helping Mobdro Online TV distribute these things and earn the eternal gratitude of Joe, Duncan and myself that would be most appreciated- let us know!
Please get inviting to the Facebook event!
Doooo iiitttttt
Online Actions and Info
I thought I'd share some things that have come up in the last week or so which you might be interested in if you haven't already seen them.
Greater Maryhill Food Bank Theft
I'm sure you all remember Julie Webster from our Food Banks campaign at the end of last semester. Regrettably, there appears to have been a theft of a significant amount of food vouchers (for service users) and money (raised for the family of a young hit-and-run victim). I'll let Julie tell it in her own words:
That someone or some people could being themselves to steal from the most needy, from those having trouble feeding themselves, and from the family of an injured child is sickening.
Please keep an eye on the GMFB's Facebook page and if you can, help them out. Julie did us a big favour by taking time out of her incredibly busy schedule to come and chat to us just before Christmas, and you were very generous in the food donations we sent to them; let's dig deep and show her what difference students can make. Thank you.
(more info from BBC News)
Call for Pardon for Convicted Gay Men
You may have seen in the news the call for the government to pardon 49,000 men who were prosecuted for being gay. From the petition:
Pardon all of the estimated 49,000 men who, like Alan Turing, were convicted of consenting same-sex relations under the British "gross indecency" law (only repealed in 2003), and also all the other men convicted under other UK anti-gay laws.

Each of these 49,000 men deserves the justice and acknowledgement from the British government that this intolerant law brought not only unwarranted shame, but horrific physical and mental damage and lost years of wrongful imprisonment to these men. Alan Turing was pardoned in 2013, but the other estimated 49,000 men deserve the same.
Have a look at the petition and give it a sign.
Syria Week Photos!
Thanks to everyone who took or posed for photos at all the events last week!
Red Cross Info Tent (Monday)
Thanks to Red Cross for putting this on! More photos
Journey to Safety: A Syrian Perspective (Tuesday)
Big thanks to Kit and GRASS and everyone who helped out putting on the very informative event! You can see more photos.
Documentary Screening (Wednesday)
Fundraising Ceilidh (Friday)
A big well done to Oxfam and everyone who helped out. Huge thanks as well to Spootiskerry for playing for us! Everyone seemed to have a great time, as you can see from the photos.
Fundraising Pub Quiz (Sunday)
It may have been a cold night at the end of a long week, but well done to those who made it and answered the fiendishly tricky questions! See the rest of the photos here.
Thanks for Reading
This section is no stranger to cutesy things. And this week I present my sister's kid's rabbits:
Once again, d'awww….
Get in Touch
If you have any questions, suggestions or feedback you can always get in touch either via the website or on Facebook or Twitter.
Tags: campaigns, cfci, food banks, newsletter, petition, syria week, transgender rights
No Comments »

Many thanks to Nathan Gale from the Scottish Transgender Alliance (see www.scottishtrans.org) for coming along and giving a really informative and positive talk about what we can do to promote transgender rights issues, the equal marriage legislation – more properly, the Marriage and Civil Partnership Bill – amongst other things, which was very well-received.

Kudos to everyone who painted a t-shirt for the Day of Silence and Jamnesty- they looked fab!
Tags: equal marriage, jamnesty, lgbt, scottish transgender alliance, transgender rights
No Comments »