January 25, 2015 in main, newsletter by Rob Hallam
Hello everyone, and welcome to another newsletter!
I would like to start by saying another big thanks to everyone who came along last week and helped us decide on our campaigns for this semester, and an extra thanks to those who spoke about each campaign. I wish we had the time to do all of them, as the cases were compelling and eloquently presented; although two were chosen hopefully we will get the opportunity to visit others.
So, as chosen by you guys, our campaigns for Semester 2 2014-15 are Sri Lanka and *Transgender Rights**.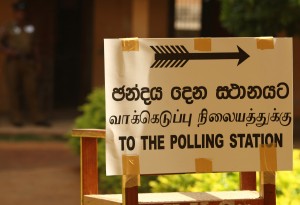 As we heard on Tuesday, the situation in Sri Lanka is at a crossroads, with the positive result in the elections earlier this month, there is an opportunity for promoting human rights protection in Sri Lanka going forward.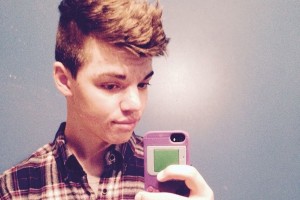 The death of Leelah Alcorn at the end of last year caught the attention of many, and rightly so. There is a solidarity march on 7th February, which I would urge you to attend. Terrible though it is, so-called conversion therapy is only one issue facing transgender people. There is a lot we can look at doing, both on campus and more widely.
Once again, I am very excited about the choices for this semester, and I hope you all are too.
Before all that, starting tomorrow, we have…
This Week: Syria Week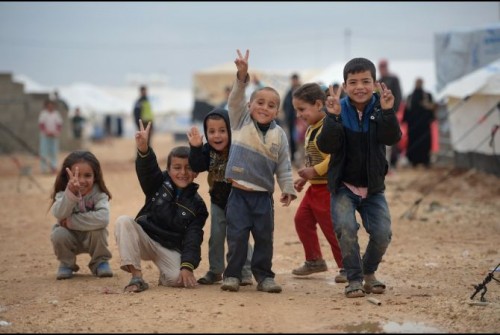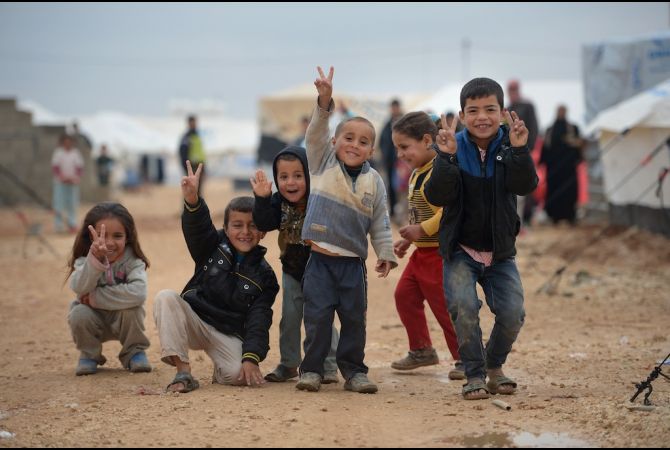 This week is Syria Week, which aims to raise awareness of the plight of Syrian refugees and internally-displaced persons (IDPs). As I mentioned last week, the conflict has been going on for nearly 4 years now, with hundreds of thousands killed and millions of refugees and IDPs, extensive destruction and no end in sight. We have looked at the conflict in past years, and helped organise events as a member of the Coalition for Syrian refugees last year. There are also fundraising events, the proceeds of which will go to help Syrian refugees and IDPs.
We have a week of events planned from Monday-Sunday, please invite your friends along- raise awareness with others 🙂
Monday 26th January: Introduction
Info Point
Tent in front of Fraser Building, 12-5 PM
Come along to find out the facts and figures of the Syrian conflict, and take part in a photo action.
Evening Talk – Syrian Refugees: Dynamics of the Exodous
5 PM, Boyd Orr Building Room 407
3.8 million refugees from Syria (95 per cent) are in just five countries Turkey, Lebanon, Jordan, Iraq and Egypt. This already gives you an idea of how difficult the situation with the Syrian refugees is. While considering this humanitarian crisis, we can't ignore the history behind it, that's why the first event of Syria week will be a historical overview of the events since the beginning of the Syrian Civil War.

Speaker: Dr Thomas Pierret (University of Edinburgh, Islamic and Middle Eastern Studies)

The event will be free and open to everyone, including all students and staff at the University of Glasgow, and anyone outwith the University who may be interested.
Join the Facebook event and invite others along too!
Tuesday 27th January: Journey to Safety – A Syrian Perspective
5-7 PM, Adam Smith Building Room 702
With the very lovely folks at GRASS– check them out!
We all know how awful the situation in Syria is right now. It shouldn't come as a surprise to hear that huge numbers of Syrians have fled the country in fear. Although the majority of Syrian refugees settle in bordering countries, many of them have made the dangerous journey to Europe in order to seek safety here. However, the UK government do not give them a warm welcome.

The number of Syrians who make it to the UK is very small, and we should consider it our responsibility to provide the safety they are seeking. However, the UK Home Office have created a hostile and unfair asylum system that anyone seeking safety in the UK must endure before they are granted refugee status.

This free interactive workshop will provide an introduction to the UK asylum system and it's many pitfalls. We focus on Syrian refugees, but keep in mind – everyone who comes to the UK seeking safety from any persecution in any country must go through this. There are a vast number of problems with the way the Home Office handle asylum seekers, but we hope this workshop will provide a good introduction to the some of the largest of these problems. So come along to the Adam Smith Building, Room 702!
PS The Adam Smith building is behind the library: Google Maps
Thanks to the folks at GRASS for putting this on! Join the Facebook event.
Wednesday 28th January: Refugee Documentary Screening
Screening of documentaries with informal Q&A
5-7 PM, QMU Committee Room 2
We will first watch a 30 minute documentary about Syrian refugees in Calais, who are trying to get into the UK. The documentary shows the journey they have to make to get to Calais, and the terrible treatment they receive from both the French and UK governments.

We will then watch two 15 minute documentaries showing us the other side of the coin – in countries bordering Syria, huge refugee camps have been set up to support the millions of Syrians who have now fled the country. We focus on Zaatari, a camp in Lebanon that has grown to such a size that it is now the fourth largest city in the country.

Afterwards, we'll have an informal Q&A and discussion about these films. So come along to Committee Room 2 of the QMU!
You can see these documentaries on Youtube:
– Displaced
– Syria's Lost Generation
– Ground Zero Syria
You can also join this event on Facebook.
Thursday 29th January: Panel Discussion with Q&A (POSTPONED)
Unfortunately, due to unforeseen circumstances we have had to postpone this event. Because the speakers are excellent, we hope to rearrange this for a future week as it will be a very informative event. Watch this space!
Friday 30th January: Fundraising Ceilidh!
7-10, Qudos @ QMU
Come along and dance to the delightful Spootiskerry to raise funds for Syrian refugees and Internally Displaced Persons. Entry is a suggested donation of £3, and there will be a raffle and a whiskey toss! Not to be missed 😀
The hard work organising this was put in by the wonderful Oxfam Glasgow University, well done them!
Get inviting to the Facebook event!
Sunday 1st February: Syrian Pub Quiz
Bank Street Pub, 7 PM
Our second fundraiser! Come and test your knowledge on a variety of topics, with more fab prizes to be won. Invite your friends and help us raise money 😀
To close Syria week, we're hosting a pub quiz to raise funds for the relief effort in Syria. So come along to the Bank Street Bar at 7pm for a great night of fun questions, and a chance to win some exciting prizes! There will also be a raffle! Entry will cost £3, £1 of which will go into the pot to be used as our 1st place prize.
If like me you weren't sure about where the Bank Street Pub is- it's near the GUU, on… Bank Street. If you're still not sure, see Google Maps / Street View
You can also join the Facebook event.
Student Conference Info
Thanks to everyone who signed up to indicate their interest in helping with the putative Student Conference in February. We'll get the ball rolling with a meeting next week, so please indicate your availability on the doodle: http://doodle.com/6ritsxpmcwcynwbr#table
There's lots to be done so we're going to get started on this pretty quickly!
More Photos!
SPB 2015 Launch
Post-SPB 2015 Launch Social @ Champions
More post-launch social photos featuring a copious amount of pool!
Campaigns Voting, Round Two
Post-Campaigns Voting II Social @ Jim's
Thanks for Reading
This past week has been… a little chilly. But Glasgow in the snow can be pretty, I think:
(click for bigger versions)
Ahhh. Of course, after the snow (eventually) melted and it rained on the ice, I was of course subject to a very comic (so I'm told) pratfall, but them's the (fortunately not my arm) breaks .
See you around at Syria Week!
Get in Touch
If you have any questions, suggestions or feedback you can always get in touch either via the website or on Facebook or Twitter.