You are browsing the Blog for pub quiz.


Hello everyone, and welcome to another newsletter!
I would like to start by saying another big thanks to everyone who came along last week and helped us decide on our campaigns for this semester, and an extra thanks to those who spoke about each campaign. I wish we had the time to do all of them, as the cases were compelling and eloquently presented; although two were chosen hopefully we will get the opportunity to visit others.
So, as chosen by you guys, our campaigns for Semester 2 2014-15 are Sri Lanka and *Transgender Rights**.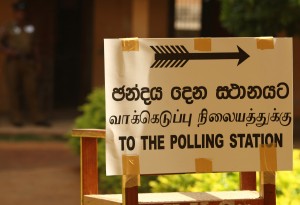 As we heard on Tuesday, the situation in Sri Lanka is at a crossroads, with the positive result in the elections earlier this month, there is an opportunity for promoting human rights protection in Sri Lanka going forward.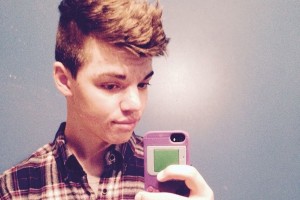 The death of Leelah Alcorn at the end of last year caught the attention of many, and rightly so. There is a solidarity march on 7th February, which I would urge you to attend. Terrible though it is, so-called conversion therapy is only one issue facing transgender people. There is a lot we can look at doing, both on campus and more widely.
Once again, I am very excited about the choices for this semester, and I hope you all are too.
Before all that, starting tomorrow, we have…
This Week: Syria Week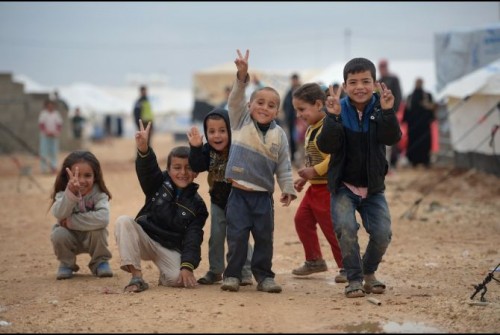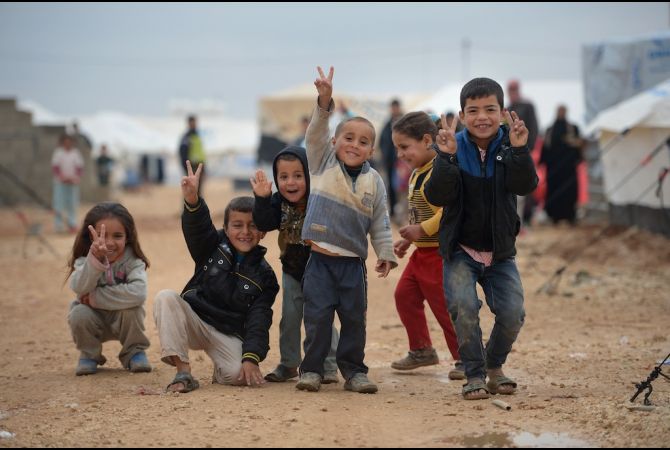 This week is Syria Week, which aims to raise awareness of the plight of Syrian refugees and internally-displaced persons (IDPs). As I mentioned last week, the conflict has been going on for nearly 4 years now, with hundreds of thousands killed and millions of refugees and IDPs, extensive destruction and no end in sight. We have looked at the conflict in past years, and helped organise events as a member of the Coalition for Syrian refugees last year. There are also fundraising events, the proceeds of which will go to help Syrian refugees and IDPs.
We have a week of events planned from Monday-Sunday, please invite your friends along- raise awareness with others 🙂
Monday 26th January: Introduction
Info Point
Tent in front of Fraser Building, 12-5 PM
Come along to find out the facts and figures of the Syrian conflict, and take part in a photo action.
Evening Talk – Syrian Refugees: Dynamics of the Exodous
5 PM, Boyd Orr Building Room 407
3.8 million refugees from Syria (95 per cent) are in just five countries Turkey, Lebanon, Jordan, Iraq and Egypt. This already gives you an idea of how difficult the situation with the Syrian refugees is. While considering this humanitarian crisis, we can't ignore the history behind it, that's why the first event of Syria week will be a historical overview of the events since the beginning of the Syrian Civil War.

Speaker: Dr Thomas Pierret (University of Edinburgh, Islamic and Middle Eastern Studies)

The event will be free and open to everyone, including all students and staff at the University of Glasgow, and anyone outwith the University who may be interested.
Join the Facebook event and invite others along too!
Tuesday 27th January: Journey to Safety – A Syrian Perspective
5-7 PM, Adam Smith Building Room 702
With the very lovely folks at GRASS– check them out!
We all know how awful the situation in Syria is right now. It shouldn't come as a surprise to hear that huge numbers of Syrians have fled the country in fear. Although the majority of Syrian refugees settle in bordering countries, many of them have made the dangerous journey to Europe in order to seek safety here. However, the UK government do not give them a warm welcome.

The number of Syrians who make it to the UK is very small, and we should consider it our responsibility to provide the safety they are seeking. However, the UK Home Office have created a hostile and unfair asylum system that anyone seeking safety in the UK must endure before they are granted refugee status.

This free interactive workshop will provide an introduction to the UK asylum system and it's many pitfalls. We focus on Syrian refugees, but keep in mind – everyone who comes to the UK seeking safety from any persecution in any country must go through this. There are a vast number of problems with the way the Home Office handle asylum seekers, but we hope this workshop will provide a good introduction to the some of the largest of these problems. So come along to the Adam Smith Building, Room 702!
PS The Adam Smith building is behind the library: Google Maps
Thanks to the folks at GRASS for putting this on! Join the Facebook event.
Wednesday 28th January: Refugee Documentary Screening
Screening of documentaries with informal Q&A
5-7 PM, QMU Committee Room 2
We will first watch a 30 minute documentary about Syrian refugees in Calais, who are trying to get into the UK. The documentary shows the journey they have to make to get to Calais, and the terrible treatment they receive from both the French and UK governments.

We will then watch two 15 minute documentaries showing us the other side of the coin – in countries bordering Syria, huge refugee camps have been set up to support the millions of Syrians who have now fled the country. We focus on Zaatari, a camp in Lebanon that has grown to such a size that it is now the fourth largest city in the country.

Afterwards, we'll have an informal Q&A and discussion about these films. So come along to Committee Room 2 of the QMU!
You can see these documentaries on Youtube:
– Displaced
– Syria's Lost Generation
– Ground Zero Syria
You can also join this event on Facebook.
Thursday 29th January: Panel Discussion with Q&A (POSTPONED)
Unfortunately, due to unforeseen circumstances we have had to postpone this event. Because the speakers are excellent, we hope to rearrange this for a future week as it will be a very informative event. Watch this space!
Friday 30th January: Fundraising Ceilidh!
7-10, Qudos @ QMU
Come along and dance to the delightful Spootiskerry to raise funds for Syrian refugees and Internally Displaced Persons. Entry is a suggested donation of £3, and there will be a raffle and a whiskey toss! Not to be missed 😀
The hard work organising this was put in by the wonderful Oxfam Glasgow University, well done them!
Get inviting to the Facebook event!
Sunday 1st February: Syrian Pub Quiz
Bank Street Pub, 7 PM
Our second fundraiser! Come and test your knowledge on a variety of topics, with more fab prizes to be won. Invite your friends and help us raise money 😀
To close Syria week, we're hosting a pub quiz to raise funds for the relief effort in Syria. So come along to the Bank Street Bar at 7pm for a great night of fun questions, and a chance to win some exciting prizes! There will also be a raffle! Entry will cost £3, £1 of which will go into the pot to be used as our 1st place prize.
If like me you weren't sure about where the Bank Street Pub is- it's near the GUU, on… Bank Street. If you're still not sure, see Google Maps / Street View
You can also join the Facebook event.
Student Conference Info
Thanks to everyone who signed up to indicate their interest in helping with the putative Student Conference in February. We'll get the ball rolling with a meeting next week, so please indicate your availability on the doodle: http://doodle.com/6ritsxpmcwcynwbr#table
There's lots to be done so we're going to get started on this pretty quickly!
More Photos!
SPB 2015 Launch
Post-SPB 2015 Launch Social @ Champions
More post-launch social photos featuring a copious amount of pool!
Campaigns Voting, Round Two
Post-Campaigns Voting II Social @ Jim's
Thanks for Reading
This past week has been… a little chilly. But Glasgow in the snow can be pretty, I think:
(click for bigger versions)
Ahhh. Of course, after the snow (eventually) melted and it rained on the ice, I was of course subject to a very comic (so I'm told) pratfall, but them's the (fortunately not my arm) breaks .
See you around at Syria Week!
Get in Touch
If you have any questions, suggestions or feedback you can always get in touch either via the website or on Facebook or Twitter.
Tags: ceilidh, documentary, newsletter, photos, pub quiz, q&a, screening, syria week
No Comments »

November is nearly upon us- where did October go? It's practically Christmas already…
This week's newsletter is coming to you all slightly early as I and other dignified delegates are London-bound for the Amnesty International Student Conference 2014! We'll come back informed, motivated and excited (even moreso) about all things Amnesty.
Let me start by thanking everyone who came along to the Pub Quiz- although one team scored the most points*, in my view you are all winners for having braved the howling wind and rain on Sunday to come and support one of our fundraising nights. Pat yourselves on the back. Of course I'd also like to thank Joe and Seb for doing an excellent job of hosting, all the people who wrote questions, ran last-minute printer dashes, brought decorations along, helped mark, took photos, and everything else which helped the night run smoothly. And another well done to Joe for coordinating it all! Early tallies look like we raised over £200, so it was a very successful night!
I was later informed that the winning team re-gifted their winnings! You guys are the coolest; and I'll sign papers to that effect!
I'd also like to extend our gratitude to Dr Marco Goldoni for kindly coming along to give us that very informative talk. I found the issues and conundrums raised fascinating and useful for framing future discussion around the role of the law in relation to race and human rights.
Lastly for this intro, I'd like to say congratulations to Ruth over at the Coalition for a Conflict Free Glasgow University (GU CFCI) for putting on an excellent conference. The speakers were very informative, with a broad base of the subject being covered. It seemed to inspire the folks who were there on Wednesday, and roll on the next Senate meeting! We will continue to support the CFCI, but if anyone is interested in working on that directly, get in touch with the group via their Facebook page and Ruth will get you involved.
This Week: Human Trafficking
Tuesday 4th November, 5PM QMU Committee Room 1

This week we'll be looking at Human Trafficking, our next chosen campaign for the first semester. We are trying to confirm another guest speaker for Tuesday, and we may also have a film clip to show you.
It'll be another exciting meeting for our second campaign of the year (as chosen by YOU)!
Jamnesty Tickets On Sale Now!
Wednesday 26th November, 7PM, Stereo, Renfield Lane

I'm delighted to announce that tickets for Jamnesty next month are now available online. It will be a fab night of music and DJing for £5 (£4 without afterparty) which is a damn good price per hour of entertainment.
With music to blow you away from Chrissy Barnacle, Hannah Jackson, The Van T's, Harry & the Hendersons, and Sunshine Social; and featuring DJing 'til 3 from Flore De Hoog, Heavy Daze, and DJ Hushpuppy.
Join the Facebook event and invite your friends. It's going to be a big one – get booking now!
Reminder: SPB Poster Competition
Friday 31st October
Just a reminder that this week is the deadline for submitting entries to the SPB poster competition. The details are in a previous newsletter which you can find on our website.
The deadline is 31st October 2014 and the grand prize is two tickets to this year's SPB. Plus the whole bunch of kudos and exposure of having your design plastered around the West End and online. We've had a couple of entries already, so get cracking! (If you can't quite make it for Friday, send them in over the weekend and we'll still consider them).
Please send your entries to spb@guamnesty.org.uk; and good luck to all entrants!
Syrian Refugee Week Update
26th Jan – 1st February 2015
Just a quick update on a meeting that the coalition held for the Syrian Week that's being held at the start of next year. We are in the process of firming up events; the hope is that in collaboration with the other societies involved to have one each day. It's very exciting to have other societies onboard and keen to organise things too- the collaborative spirit! The events that have been suggested so far include:
An introductory lecture
A workshop on the asylum seeking process in the UK that Syrian refugees would face
Documentary screening and Q&A
Panel discussion
Fundraising ceilidh
Pub quiz!
There may be more events added to this list as more societies get involved. We heard that the SRC are happy to endorse this as an official week of events, which is great news!
Thanks to Oxfam, GRASS, Unicef, GU Catholics Society and CFCI for coming along and getting stuff planned; and to Alex for chairing the meeting!
Submission to Smith Commission
Friday 31st October 5PM 2014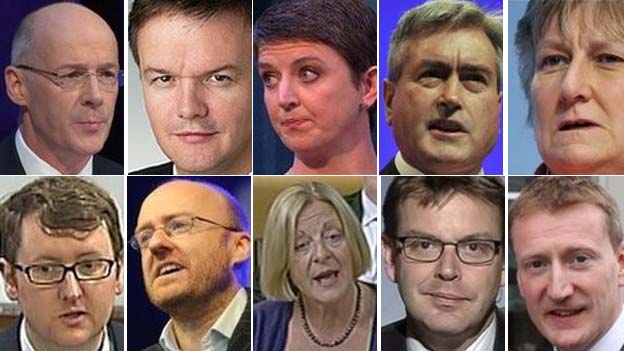 We're doing a short-but-important submission for the Smith Commission, as I mentioned at the meeting this past Tuesday. While we want to stay away from any thorny political issues; but given the Rights Referendum campaign that went on during the indyref we felt this was a huge opportunity to reinforce the call for and importance of human rights as part of any settlement process.
Update: We have submitted our recommendations, which I attach a copy of here.
GUAmnesty-SubmissiontoSmithComission
We would encourage individual members to read others submissions and make their own voice heard, which can be done through the Commission's website. Let us know if you submit anything!
Online Petition: Urge DoJ Action on Lethal Force
Apropos of the work we've been doing on Ferguson, including all the great letter-writing everyone did, we thought it would be worthwhile to do an online action to follow this up as well. From Amnesty USA:
The ongoing protests in Ferguson Missouri have ignited a national conversation about the persistent and widespread pattern of racially discriminatory treatment by police across the United States, including unjustified stops and searches, ill treatment and excessive, and sometimes lethal, use of force.

The U.S. government must do more to ensure policing practices nationwide are brought into line with international human rights standards, including the use of lethal force, and to address systemic racial discrimination. The Department of Justice has failed to collect accurate, comprehensive national data on police use of force, including the numbers of people killed or injured through police shootings or other types of force.
Go ahead and sign the petition now.
Thanks to Sarah for pointing the petition out!
Reclaim the Night March
Thursday 27th November 2014, Starting at Botanic Gardens 6:15PM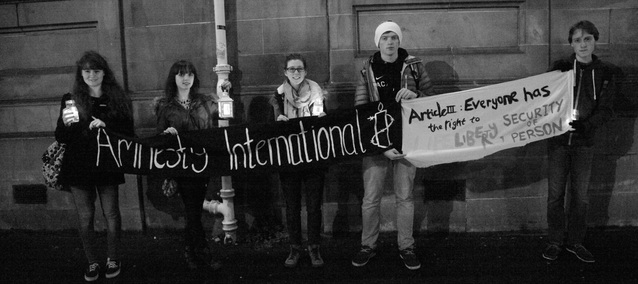 This is a month away but it's worth getting on everyone's radar now, which is code for "I hope you enjoy being reminded about this for the next four newsletters".
This year's march will take place on Thursday 27th November (that's the day after Jamnesty!) with assembly at 6:15 PM outside Botanic Gardens on Great Western Road (opposite Oran Mor).
I'll give more details closer to the time, and we'll be looking for folks to come along and carry banners or candles. It's a fairly short march but it always has a good atmosphere, so whether you've been before or not come along!
You can see photos from last year's march which we took part in after a Tuesday meeting.
More Photo Updates
In case you missed it, the pub quiz photos were published from last week.
Because of the talk by Dr Goldoni on Tuesday and the group work afterwards I only managed to take one photo on Tuesday!
The photos from the Conflict in the Congo conference hosted by GU CFCI will go up on their Facebook page soon, but in the meantime please enjoy one sample below!
Thanks for Reading
This week's bonus comes to us courtesy of the Cooperative Institute for Meteorological Satellite Studies / University of Wisconsin-Madison, where one of the many visualisations they produce is a composite total-precipitable water graph: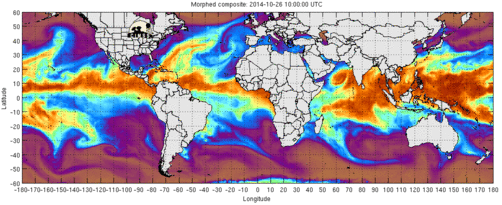 (click for bigger version)
Now ain't that real purdy? You can see more on the MIMIC-TPW page.
Get in Touch
If you have any questions, suggestions or feedback you can always get in touch either via the website or on Facebook or Twitter.
Tags: cfci, Coalition for Syrian Refugees, human trafficking, jamnesty, petition, pub quiz, reclaim the night, smith commission, spb, syria
1 Comment »

Thanks to everyone who braved the terrible weather on Sunday to come along and make it a great night. We're totalling up the counts still but it looks like we made over £200; in part thanks to everyone's generosity; and moreover the winning team re-gifting their winnings! You guys rock! In fact, you all deserve one of these: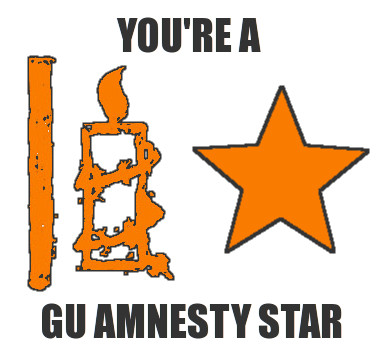 Feel free to use that wherever. Essays, Linkedin, CVs…
Photos (thanks to Alex for taking these!):
Tags: awesome, photos, pub quiz
1 Comment »


Notwithstanding the egregious howler of a typo that started last week's emailed newsletter, I bring you yet another missive full to overflowing with words for you to decipher.
Another round of thanks are in order this week. Firstly to Sarah and Alex for presenting on Tuesday. It was really handy to have an introduction to the history of race relations in the US as it set the context for what is happening in Ferguson (and elsewhere) succinctly. Well done to everyone who wrote a letter too- sending those off will surely have an impact; and the photos for #FergusonOctober show our solidarity. Have a look at Bex's take on the Ferguson situation too, as it is definitely worth a read.
Thanks too to everyone who helped out with the bake sale on Friday- with all the informative events we put on it's easy to overlook the fact that we need some money to operate; so well done to all involved.
This Week: Ferguson and Other Cases of Racial Discrimination
Tuesday 28th October 2014, 5PM, Committee Room 1 of the QMU

We are planning to build on the work we did on Ferguson last week, with a guest speaker* coming to talk about case studies on injustice and racial discrimination. After that we are going to have a group discussion about cases to come up with new some letter-writing templates, which we can add to our list of resources.
Given that we now know Ferguson is just one incident in a sea of many in the US and around the world which involves police brutality and racial discrimination, it's important to shine a light on the others so that we can send a message that whoever it may happen it is not acceptable.
The session should be informative and also practical, as the group discussion should illuminate how the letters that we (and Amnesty at large) write are composed.
**subject to confirmation*
SUNDAY (TODAY): PUB QUIZ!
Sunday 26th October 2014, 8PM, Jim's Bar (1st Floor of the QMU)

When: Sunday 26th October, 8PM
Where: Jim's Bar, on the first floor of the QM Union
Entry: £3
Join the Facebook event and invite your friends!
Come to Jim's and test your knowledge in our pub quiz. Show off your expertise in equestrian, your panache for performance art or just your magnificence at multiple choice.

Bring your reclusive genius mate to help you along, and your others as padding to laugh at when they miss a date by a couple odd centuries.

Prizes to be confirmed!

All proceeds from the night will go to Amnesty International UK.

£3 entry
It'll be a great night!
Syrian Coalition / Week Update
Next meeting this Thursday 30th October 2014, 4PM Fraser Building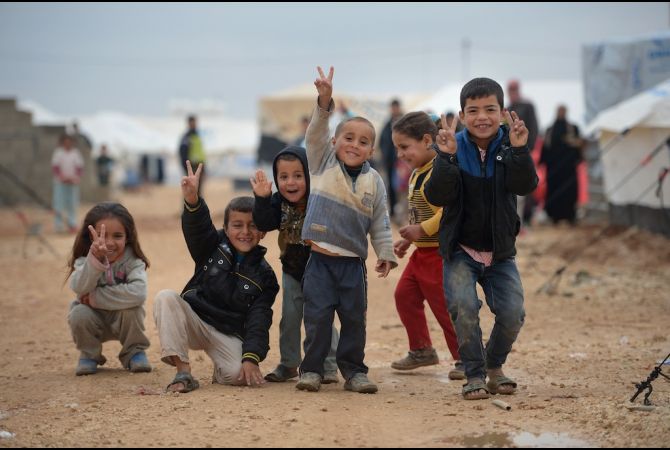 You may remember a previous update in a newsletter about the Coalition for Syrian Refugees. If not, then briefly it's an inter-society coalition with aim of raising funds for and awareness of the plight of Syrian Refugees. GU Amnesty has been involved and none moreso than now. We've already had a meeting which included Oxfam, GRASS and UNICEF with the aim of organising and promoting a Syrian Week of events and information in January. The good news is that the SRC are considering officially endorsing the week!
There's still lots to organise and although January seems miles off by now it'll definitely come rushing up- particularly given there's a whole bunch of exams in December! So if you'd like to get involved please feel free to come along to the meeting this Thursday at 4PM in the Fraser Building and contribute to the week!
Jamnesty Tickets On Sale This Week
With the groovy Jamnesty coming up in just under a month on Wednesday 26th November in Stereo, you might be wondering "where can I buy tickets for this awesome event?". And the answer would be: right here! The ticketing system we used for the SPB is being redeployed to serve the needs of our gig night too. You'll also be able to buy tickets from us in person, of course.
Watch this space! If you have any other questions, please email [jamnesty@guamnesty.org.uk](mailto:jamnesty@guamnesty.org.uk].
Reminder! Wednesday 29th October: Conference – 'Conflict in the Congo: Responses from the International Community'
4-6PM, Senate Room, Main Building, University of Glasgow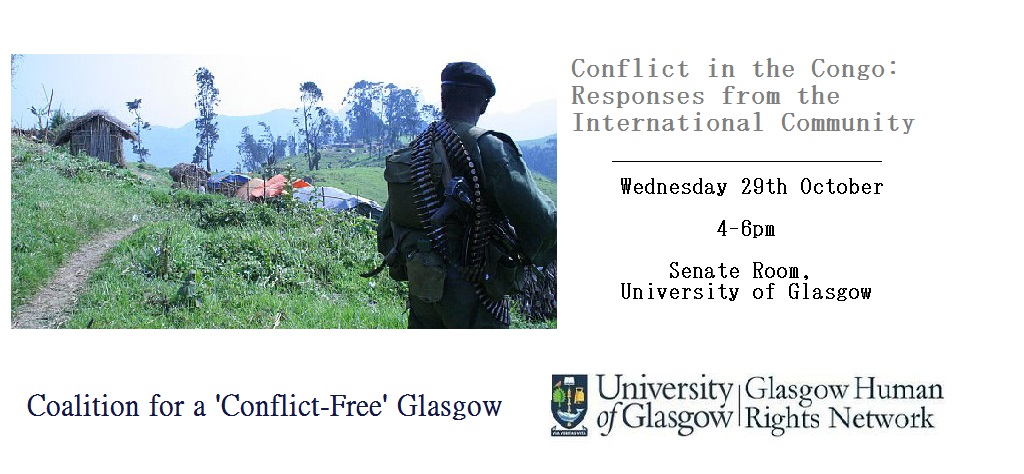 In case anyone missed it (again!) last week, this is coming up this Wednesday. Ruth is looking for a few volunteers – more CV material! – so if you're interested please email mail@conflictfreeglasgow.org.uk and let her know.
With several interesting speakers, this conference co-hosted by CFCI Glasgow, GHRN and Global Security Network is a great opportunity to find out in a bit more detail what has been going on in the Congo and what the response has been.
The event will be free and open to everyone, including all students and staff at the University, members of the Glasgow Human Rights Network and the Global Security Network, and anyone outwith the University who may be interested. The hope is that this event will provide an education to those who have little or no understanding of the on-going conflict in the DRC, as well as giving people from campaigning/academic backgrounds with a focus on the DRC or human rights and conflicts the opportunity to engage with a range of speakers who can discuss various aspects of international interventions.
As I said last week it looks really great and I know that Ruth has put a lot of work into organising the event, so I would strongly recommend gong if you're free at 4 on Wednesday 29th! You can always check out the CFCI Facebook page for more info and updates.
Have a look at the Facebook event for the conference and come along!
Student Conference Travel Plans
In case anyone is coming along to the student conference that we don't know about yet, please get in touch and let us know if you would like to organise group travel with us. No obligation, but it would be nice to travel a group and if nothing else it's good to know who is going!
A Recap In Photos
Maybe you're one of the many people who have joined us in the last few weeks, or recently subscribed to the newsletter. I bet you'd love a recap of some of the things we've done so far, right? Even if you've been with us for years and years, everyone loves photos. So, since I got caught up with the last few weeks of photos this weekend, I can show you what has been happening since term's start.
In reverse chronological order, ish:
– A recent meeting we had on Ferguson, MO: Photos and our contribution to the #FergusonOctober photo petition
– A meeting to elect new committee members and death penalty demo preparation
– Our #DemocracyNowHK solidarity photos
– Choosing our campaigns for the semester
– Our welcome meeting – standing room only!
– A few photos from our stall at the Freshers Fair
– A campaign – the Conflict Free Campus Initiative – that we started on a couple of years ago now has its own coalition and motion before the court- we showed our continued support by taking photos during Freshers Fair and our welcome meeting!
It's great to see so many people taking part and enjoying themselves in the photos- keep it up guys 🙂
Thanks for Reading
This week's 'thanks for reading' reward is something a little closer to home, an animated GIF I made from everyone who took a photo for the #FergusonOctober solidarity action: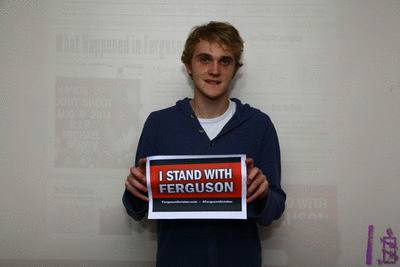 You guys continue to rock.
Get in Touch
If you have any questions, suggestions or feedback you can always get in touch either via the website or on Facebook or Twitter.
Tags: Ferguson, jamnesty, newsletter, pub quiz, student conference
1 Comment »

Hello again! With the passing of another week I would like to thank everyone who tended the shop while I was away in the south. You all kept things running smoothly! I'd also like to say thank you to everyone who came along to the screening of In Prison My Whole Life and to the debate with the Dialectics where we got some more photos for our #notodeathpenalty campaign. If you missed Bex's writeup on the documentary it's well worth a read, and it ties in nicely to what we'll be doing in the week ahead.
All in all given how well the week went, I may have to go away more often…
This Week: Ferguson
Tuesday 14th October, 5PM, QMU Committee Room 1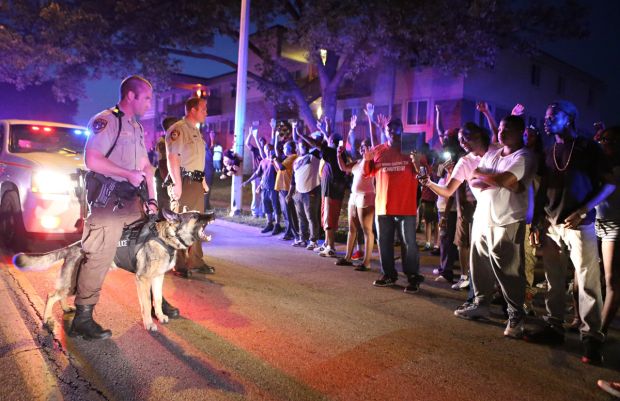 From the death penalty we move on to our first choice of campaign for this year: Ferguson. This is the first time that we've covered something of this nature happening in the US, so it's new ground for novel campaigning ideas!
Announcing: GU Amnesty's Pub Quiz!
Sunday 26th October 2014, Jim's Bar, 8PM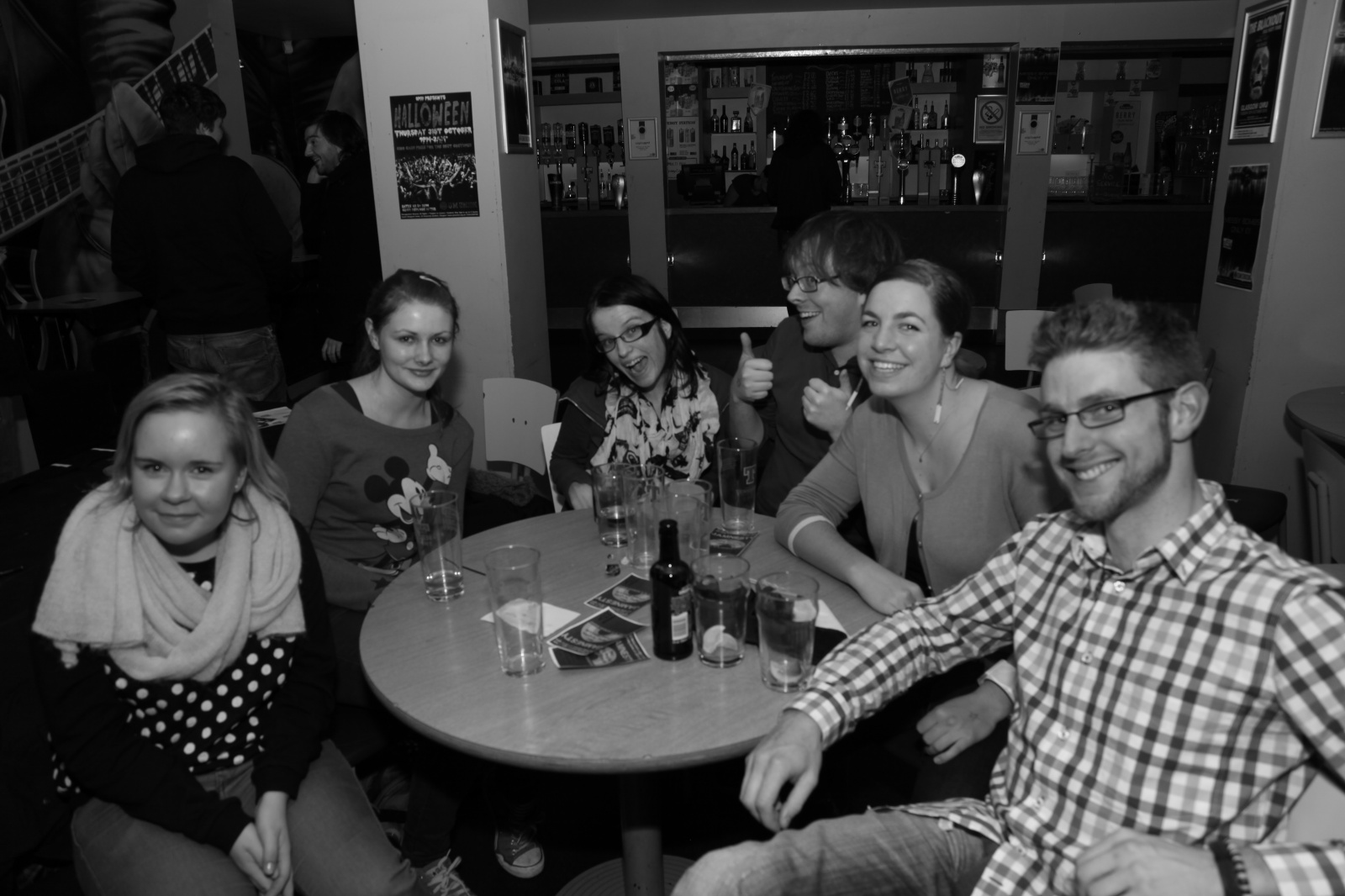 So you think you know your stuff? It's that time of year again: time for another GU Amnesty Pub Quiz! Join us on Sunday 26th October (this coming Sunday, a week today) in Jim's bar for several rounds of delightful brain-teasing questions. Entrance is £3 (thinking of the Raise-off already!) and there will be some great prizes to be won. So get those thinking caps on!
Click 'going' on the Facebook event page, you know you want to! And invite your friends too- the more people that go the higher the pot!
You can also have a look at the photos from last year's Pub Quiz which should show what a great time we had.
SPB Poster Competition
Accepting entries now!
Do you think you heave what it takes to win an award from an award-winning show? If you have some creative flair and a knack for digital artistry you mays be interested in participating in our very own poster competition!
The competition has run for the last couple of years and produced some great results:
…And yours could take their place amongst them! The details we need are:
GU Amnesty International
Date :February 21st
Title :The Secret Policeman's Ball
Hosted by Billy Kirkwood
The Venue : Qudos, Queen Margaret Union
Price: £6 for comedy only £8 with afterparty in Jim's Bar (£7/9 O.T.D.)
Doors: at 7.30pm
If it's a format that translates well between large poster (A3) and flyer (A5) sizes so much the better, even if the two versions are slightly different.
The deadline is 31st October 2014 and the grand prize is two tickets to this year's SPB. Plus the whole bunch of kudos and exposure of having your design plastered around the West End and online.
Please send your entries to spb@guamnesty.org.uk; and good luck to all entrants!
More info can be found in the Facebook event.
AIUK Student Conference – Reminder and Motions
November 1-2 2014, London (deadline for motions is Monday 23rd October)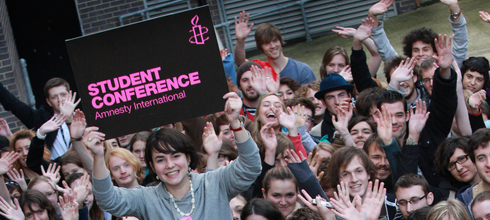 I'll be reminding you again about the student conference (see below) but first we had a message in from Rachel Statham, the Scottish STAN rep about making policy proposals at the student conference:
The Student Conference AGM is the opportunity for students to have their say, and resolutions can be passed on pretty much any aspect of Amnesty policy, provided that the action you call for is to ask the STAN Committee to do something. For example previous resolutions have asked that the STAN Committee not fly within the UK (exempting Northern Ireland) when travelling to meetings, and have asked us to raise particular issues with the AIUK Board.

This is a brilliant chance for every student activist to engage in the governance of Amnesty, as you can also ask us to help facilitate bringing a motion to National AGM, on a campaign you would like to see Amnesty UK doing. Last year this is exactly what happened when a motion brought forward requesting a focus on Human Rights Abuses in Guatemala, was passed at the AGM in Edinburgh. This motion, stemming from a proposal from a student group at the student AGM, and is now a formal AIUK Campaign.

The deadline for submitting resolutions is Midday on 23rd October, so it's very soon. Please consider bringing forward a motion, and engaging with the AGM. Don't hesitate to contact us, by email or facebook, for any advice or more information.
Governance and policy are really important areas to get right, and it's vital we all are able to have a say in how Amnesty International (and STAN, in this case) conducts its business. Please get in touch very soon if you have something you would like raised or would like more info on the process.
Don't forget to register on the student conference page! Although the registration fee costs £20, we can apply to the SRC for a reimbursement on that so keep those receipts! There are workshops, campaign actions, discussions, socialising and much more. Let's not forget we have an award to pick up for last year's Secret Policeman's Ball! Please let me know if you are interested in coming and we can try to make travel plans for the group.
Jamnesty Update: Venue confirmed!
Wednesday 26th November 2014
Thanks to the efforts of Domi, Joe and Milia we have confirmed Stereo as a venue for Jamnesty on 26th November. This will be an excellent place to host the great music we'll be hearing over the course of the night and is a significant expansion over our previous venue of The Halt.
It should be a great night! Keep your eyes peeled for further announcements closer to the time.
Sleep Out Reminder!
Friday 24th October 2014
Last reminder this week I promise!
The annual sleep-out returns! GU Amnesty has long been involved in these and they're a really good way to raise both money and awareness. Basically the idea is to meet up with sleep gear (bags/mats/etc), hang out for a bit in the evening to chat and listen to the music and/or theatre sketch (latter TBC!).
Unfortunately it looks like it won't be possible to use the Wellington Church as a venue this year, which is a shame as it was almost ideal! The venue is still TBC at time of writing.
Update: Kit has confirmed that the sleep out will be held in the cloisters as he was able to secure permission for it to be held there.
The SurveyMonkey poll for the charity to be fundraised for in the sleep-out is here.
Thanks for Reading
This week's newsletter had a generous portion of reminders of upcoming events and things of note. But sometimes they're necessary (I do try and keep the newsletter short and also mark reminders clearly!); and some don't mind them: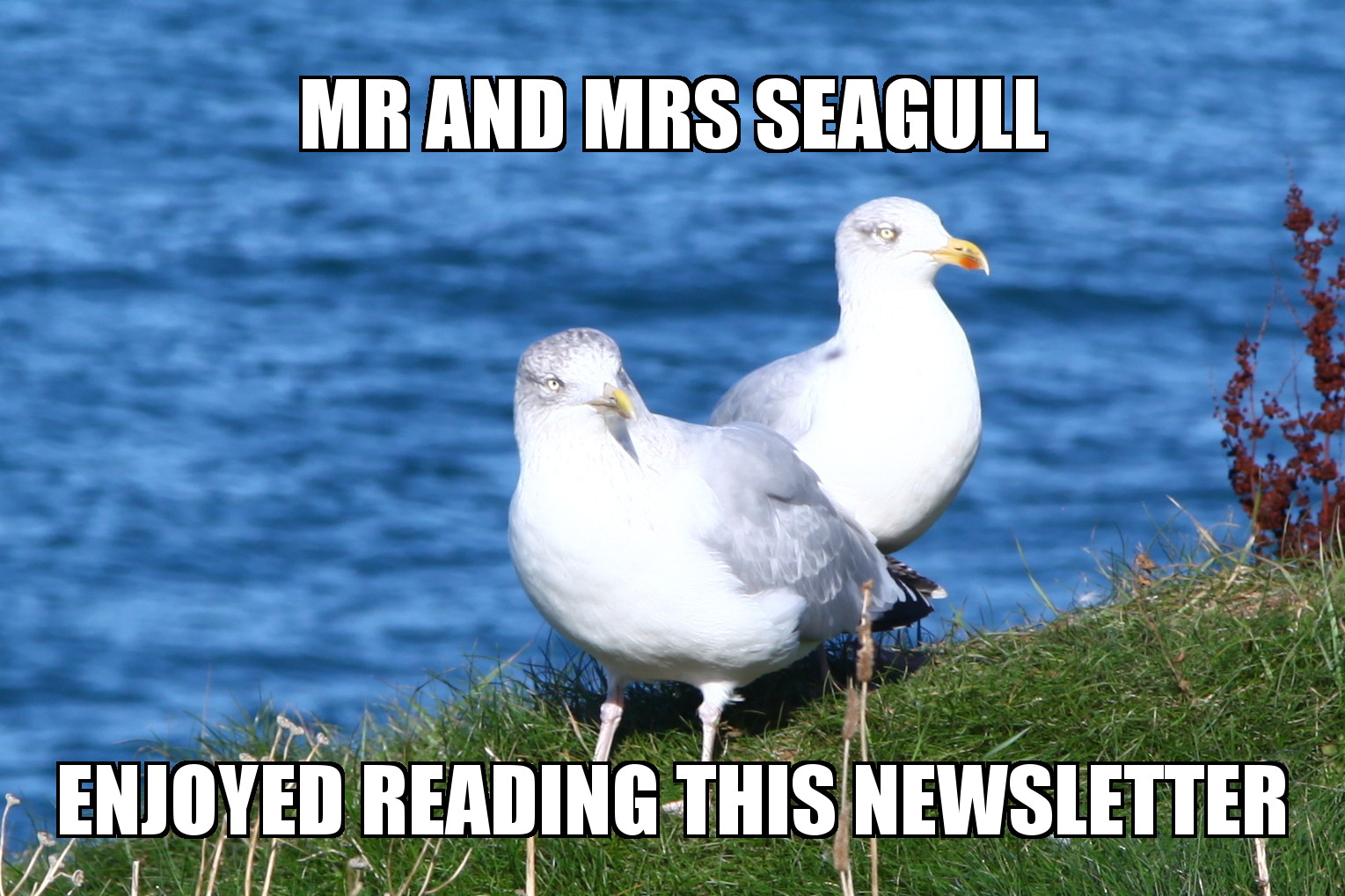 Including this couple from Port Issac.
Get in Touch
If you have any questions, suggestions or feedback you can always get in touch either via the website or on Facebook or Twitter.
Just don't say 'less reminders', please!
Tags: cfci, death penalty, Ferguson, jamnesty, pub quiz, sleep out, spb, student conference
1 Comment »


Hi everyone,
Welcome to our new members! It's lovely to still have people joining the society. If you missed the meeting, you can read Ali's blog on what happened.
I hope you are all remembering our PUB QUIZ TODAY!! Looking forward to seeing you then! We will be starting at 7.30pm in Jim's Bar, QMU and those of you who are bringing home-baking, thank you in advance, we will add them to the stall with our tote bags.
Conflict-Free Campus Initiative
If you didn't make this meeting (2 weeks ago), you can read the blog to see what this is all about. Some people who were there said that they would ask certain lecturers if they would support the campaign – please do this is you haven't already. I will also remind folk on Tuesday!
Next meeting – Tuesday 29th 5pm, QMU
We have been unsuccessful in finding another meeting room for Tuesday so will still be in Committee Room 1.
Unfortunately the Equality Network and Scottish Transgender Alliance do not have anyone who can come and talk to us on Tuesday, but there is a small chance of getting a speaker towards the end of term leaving us with the opportunity to show a recent documentary featuring Stephen Fry who has travelled to various countries where the gay community face persecution, violence and potentially the death penalty.
As this is officially our final LGBT rights meeting, we were hoping to finish with a quick letter writing action to the International Olympic Committee to send with our photos.
Debbie will be bringing along our previous Secret Policeman's Ball posters so that we can think about the design for this year, and for those of you who want to enter the competition, this is an opportunity to get started!
November Campaign – Women's Rights with a focus on India
For those of you who have just joined us, we voted this as our 2nd campaign of the year. At Tuesday's meeting we will have a discussion about what particular topics to cover in our meetings in November and possible campaign actions we want to do.
Day of Silence
Wednesday 20th November – Day of Silence
'The National Day of Silence is a day of action in which students across the country vow to take a form of silence to call attention to the silencing effect of anti-LGBT bullying and harassment in schools.'
Although the date for this is in April and focuses on schools in the USA, we thought this was a brilliant solidarity action and even better when we can end our Day of Silence with our Jamnesty gig.  We will invite the LGBTQ+ Society to take part with us and anyone else who wants to join in is welcome to, so spread the word!
Love is a Human Right Jamnesty
Wednesday 20th November, The Halt 2 (Woodlands Road), 7.30pm
Well the banners are looking amazing! Thank you to everyone last week who helped make them J Ali is printing off all of our LGBT campaign photos as well so that we can stick these up all over the venue.
We are going to start selling tickets for this event because the Halt 2 need to know numbers in advance in order to organise staffing for the night. For this reason we decided to make tickets £3 in advance and £4 on the door- so remember to get yours on Sunday at the Pub Quiz, or at our next meeting.
See you later on!
Ruth
Tags: cfci, competition, fundraising, india, jamnesty, lgbt, love is a human right, pub quiz, spb, women's rights
No Comments »

Hello everyone, sorry this is so late.
**IMPORTANT: there has been a double booking for our usual slot in Committee Room 1 so we are moving to the ST ANDREWS BUILDING ROOM 443A at the bottom of Gibson Street, opposite The Old Schoolhouse. There will be someone inside to show you where to go.**
First things first, congratulations bakers and crusaders – what a success on Thursday! We certainly marked International Day Against the Death Penalty, raising £121.30 and collecting over 60 signatures for Reggie Clemons: a great start to the year. Thanks again to those of you who stood in the beautiful sunshine/freezing shade to help out.
In summary:
Tomorrow's meeting – Conflict minerals and the crisis in the DRC
We shall be taking a break from LGBT rights for this week and looking at our conflict minerals campaign. We need to get this back up and running before David Newall (our Secretary of Court) starts thinking that we have disappeared. Â I will take you through the Conflict Free Campus Initiative's mission and give an overview of the situation in the Democratic Republic of Congo and how we as consumers are linked to this deadly conflict through the technology that we use every day.
Tuesday 22nd – LGBT rights continued, pizza and 'Cured' at The Arches
Presentation on LGBT persecution in Russia. This is when we will take a closer look at the situation in Russia decide how best to use our photos and publicise our 'Day of Silence' solidarity action.
I know that some of you didn't make last week's meeting and therefore haven't participated in our LGBT photo campaign, but don't worry, because we will continue with this the week after. In the meantime, we shall be adding photos of the SRC, GUSA and hopefully the QMU and GUU to the bundle.Also at this meeting we will need to make our visual props for our 'Love is a Human Right' Jamnesty in November so we'll have the paints out again.
This is the day that we were hoping to go and see 'Stef Smith: Cured' at The Arches in town. Since it starts at 7.30pm, a brilliant suggestion was put forward for us to grab some Dominos 'Two for Tuesday' action during the meeting so that we can head into town together after the meeting. I am currently waiting for a reply about getting a group discount for the play, so will get back to you with that – without discount, tickets are £8.
Tuesday 29th – Guest speakers
Our campaigns officer Dom is working very hard to get someone from Equality Network/the Scottish Transgender Alliance/Patrick Harvie MSP (or all of them!) to come and talk to us about LGBT rights and UK based campaigns. Â We'll keep you posted, but fingers crossed.
Student Conference – book your place!
We will be finalising numbers on Tuesday so that we can book our travel so let us know by then if you are coming!
Dates: 2nd-3rd November 2013
Location: Amnesty International UK HQ – London
Cost: £20 + travel
Fun to be had: Are you kidding? 250 students in the same place at the same time, I guarantee it will be one of your most memorable experiences at university.
There have been several people interested in heading down to London for the Student Conference, which is great. We have 8 places to fill so get cracking and book your place here. Also let us know if you are planning to come and we can all arrange our travel together.
These Amnesty weekends are truly inspirational and empowering.
This year's agenda includes:
Syria: 'I can still see hope'
Afghanistan: Violence against women
Sri Lanka: Torture and impunity
Northern Ireland: Failure to deal with the legacy of past human rights abuses
Looking to Amnesty's future
As well as this, there will be workshops and campaign actions to get involved with, not forgetting a social event on Saturday night. We shall also be collecting our award for our Secret Policeman's Ball 2013!
[If you are unable to attend the Student Conference in November, remember that Action for Change happens in March. This is a similar weekend in terms of structure and workshops, but will have different speakers and talks and campaign actions. ]
PUB QUIZ – Sunday 27th in Jim's Bar
We are all set for our pub quiz – all we need is for you to bring friends. We are making it £3 entry per person, of which £2 will go to us and £1 will be added to the winning pot.
Game on.
See you (somewhere) tomorrow,
Ruth
Tags: lgbt, newsletter, pub quiz, student conference
No Comments »