Notwithstanding the egregious howler of a typo that started last week's emailed newsletter, I bring you yet another missive full to overflowing with words for you to decipher.
Another round of thanks are in order this week. Firstly to Sarah and Alex for presenting on Tuesday. It was really handy to have an introduction to the history of race relations in the US as it set the context for what is happening in Ferguson (and elsewhere) succinctly. Well done to everyone who wrote a letter too- sending those off will surely have an impact; and the photos for #FergusonOctober show our solidarity. Have a look at Bex's take on the Ferguson situation too, as it is definitely worth a read.
Thanks too to everyone who helped out with the bake sale on Friday- with all the informative events we put on it's easy to overlook the fact that we need some money to operate; so well done to all involved.
This Week: Ferguson and Other Cases of Racial Discrimination
Tuesday 28th October 2014, 5PM, Committee Room 1 of the QMU

We are planning to build on the work we did on Ferguson last week, with a guest speaker* coming to talk about case studies on injustice and racial discrimination. After that we are going to have a group discussion about cases to come up with new some letter-writing templates, which we can add to our list of resources.
Given that we now know Ferguson is just one incident in a sea of many in the US and around the world which involves police brutality and racial discrimination, it's important to shine a light on the others so that we can send a message that whoever it may happen it is not acceptable.
The session should be informative and also practical, as the group discussion should illuminate how the letters that we (and Amnesty at large) write are composed.
**subject to confirmation*
SUNDAY (TODAY): PUB QUIZ!
Sunday 26th October 2014, 8PM, Jim's Bar (1st Floor of the QMU)

When: Sunday 26th October, 8PM
Where: Jim's Bar, on the first floor of the QM Union
Entry: £3
Join the Facebook event and invite your friends!
Come to Jim's and test your knowledge in our pub quiz. Show off your expertise in equestrian, your panache for performance art or just your magnificence at multiple choice.

Bring your reclusive genius mate to help you along, and your others as padding to laugh at when they miss a date by a couple odd centuries.

Prizes to be confirmed!

All proceeds from the night will go to Amnesty International UK.

£3 entry
It'll be a great night!
Syrian Coalition / Week Update
Next meeting this Thursday 30th October 2014, 4PM Fraser Building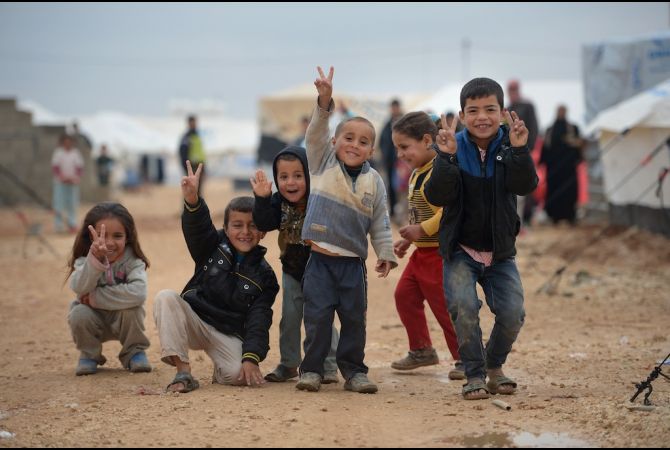 You may remember a previous update in a newsletter about the Coalition for Syrian Refugees. If not, then briefly it's an inter-society coalition with aim of raising funds for and awareness of the plight of Syrian Refugees. GU Amnesty has been involved and none moreso than now. We've already had a meeting which included Oxfam, GRASS and UNICEF with the aim of organising and promoting a Syrian Week of events and information in January. The good news is that the SRC are considering officially endorsing the week!
There's still lots to organise and although January seems miles off by now it'll definitely come rushing up- particularly given there's a whole bunch of exams in December! So if you'd like to get involved please feel free to come along to the meeting this Thursday at 4PM in the Fraser Building and contribute to the week!
Jamnesty Tickets On Sale This Week
With the groovy Jamnesty coming up in just under a month on Wednesday 26th November in Stereo, you might be wondering "where can I buy tickets for this awesome event?". And the answer would be: right here! The ticketing system we used for the SPB is being redeployed to serve the needs of our gig night too. You'll also be able to buy tickets from us in person, of course.
Watch this space! If you have any other questions, please email [jamnesty@guamnesty.org.uk](mailto:jamnesty@guamnesty.org.uk].
Reminder! Wednesday 29th October: Conference – 'Conflict in the Congo: Responses from the International Community'
4-6PM, Senate Room, Main Building, University of Glasgow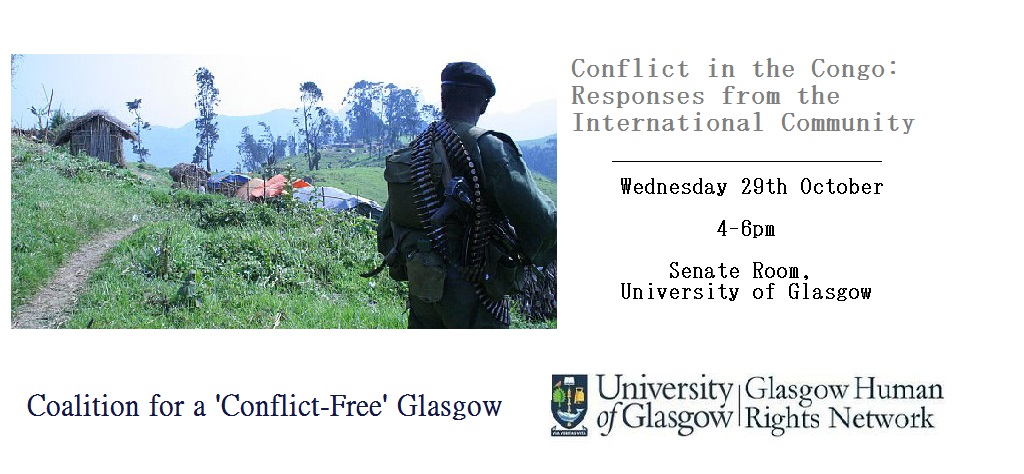 In case anyone missed it (again!) last week, this is coming up this Wednesday. Ruth is looking for a few volunteers – more CV material! – so if you're interested please email mail@conflictfreeglasgow.org.uk and let her know.
With several interesting speakers, this conference co-hosted by CFCI Glasgow, GHRN and Global Security Network is a great opportunity to find out in a bit more detail what has been going on in the Congo and what the response has been.
The event will be free and open to everyone, including all students and staff at the University, members of the Glasgow Human Rights Network and the Global Security Network, and anyone outwith the University who may be interested. The hope is that this event will provide an education to those who have little or no understanding of the on-going conflict in the DRC, as well as giving people from campaigning/academic backgrounds with a focus on the DRC or human rights and conflicts the opportunity to engage with a range of speakers who can discuss various aspects of international interventions.
As I said last week it looks really great and I know that Ruth has put a lot of work into organising the event, so I would strongly recommend gong if you're free at 4 on Wednesday 29th! You can always check out the CFCI Facebook page for more info and updates.
Have a look at the Facebook event for the conference and come along!
Student Conference Travel Plans
In case anyone is coming along to the student conference that we don't know about yet, please get in touch and let us know if you would like to organise group travel with us. No obligation, but it would be nice to travel a group and if nothing else it's good to know who is going!
A Recap In Photos
Maybe you're one of the many people who have joined us in the last few weeks, or recently subscribed to the newsletter. I bet you'd love a recap of some of the things we've done so far, right? Even if you've been with us for years and years, everyone loves photos. So, since I got caught up with the last few weeks of photos this weekend, I can show you what has been happening since term's start.
In reverse chronological order, ish:
– A recent meeting we had on Ferguson, MO: Photos and our contribution to the #FergusonOctober photo petition
– A meeting to elect new committee members and death penalty demo preparation
– Our #DemocracyNowHK solidarity photos
– Choosing our campaigns for the semester
– Our welcome meeting – standing room only!
– A few photos from our stall at the Freshers Fair
– A campaign – the Conflict Free Campus Initiative – that we started on a couple of years ago now has its own coalition and motion before the court- we showed our continued support by taking photos during Freshers Fair and our welcome meeting!
It's great to see so many people taking part and enjoying themselves in the photos- keep it up guys 🙂
Thanks for Reading
This week's 'thanks for reading' reward is something a little closer to home, an animated GIF I made from everyone who took a photo for the #FergusonOctober solidarity action: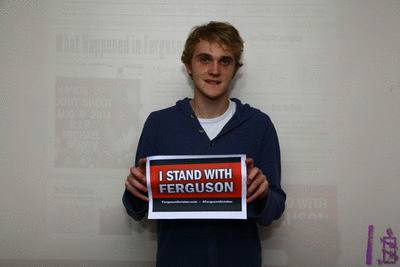 You guys continue to rock.
Get in Touch
If you have any questions, suggestions or feedback you can always get in touch either via the website or on Facebook or Twitter.