Newsletter 2014-10-04: Important Announcement, Death Penalty and Many Events
October 4, 2014 in main, news, newsletter, spb by Rob Hallam
Hello again to everyone. Thanks to everyone who took part in the #DemocracyNowHK photo action last week. Those photos had a huge reach on Facebook and are being Tweeted out- showing that we stand in solidarity with those protesting and risking so much in Hong Kong. We've some important announcements in this week's newsletter, so be sure to read at least those. It also means this week's instalment is another lengthy bulletin; please bear with me!
** Important Elections Announcement! **
Tuesday 7th October
For the last couple of weeks we've been reminding you of the elections for 2x Ordinary Board member committee positions happening this Tuesday. In addition, our lovely Fundraising Officer Nikola has taken the difficult decision to step down as a committee member.
This means that the position of Fundraising Officer will also be available for election this Tuesday (7th October).
Nikola has been an enthusiastic member for the last couple years and did a great turn last year as Publicity Officer; and we are very sad to see such a talented person leave the committee. But we're still happy as she will be coming along to weekly meetings!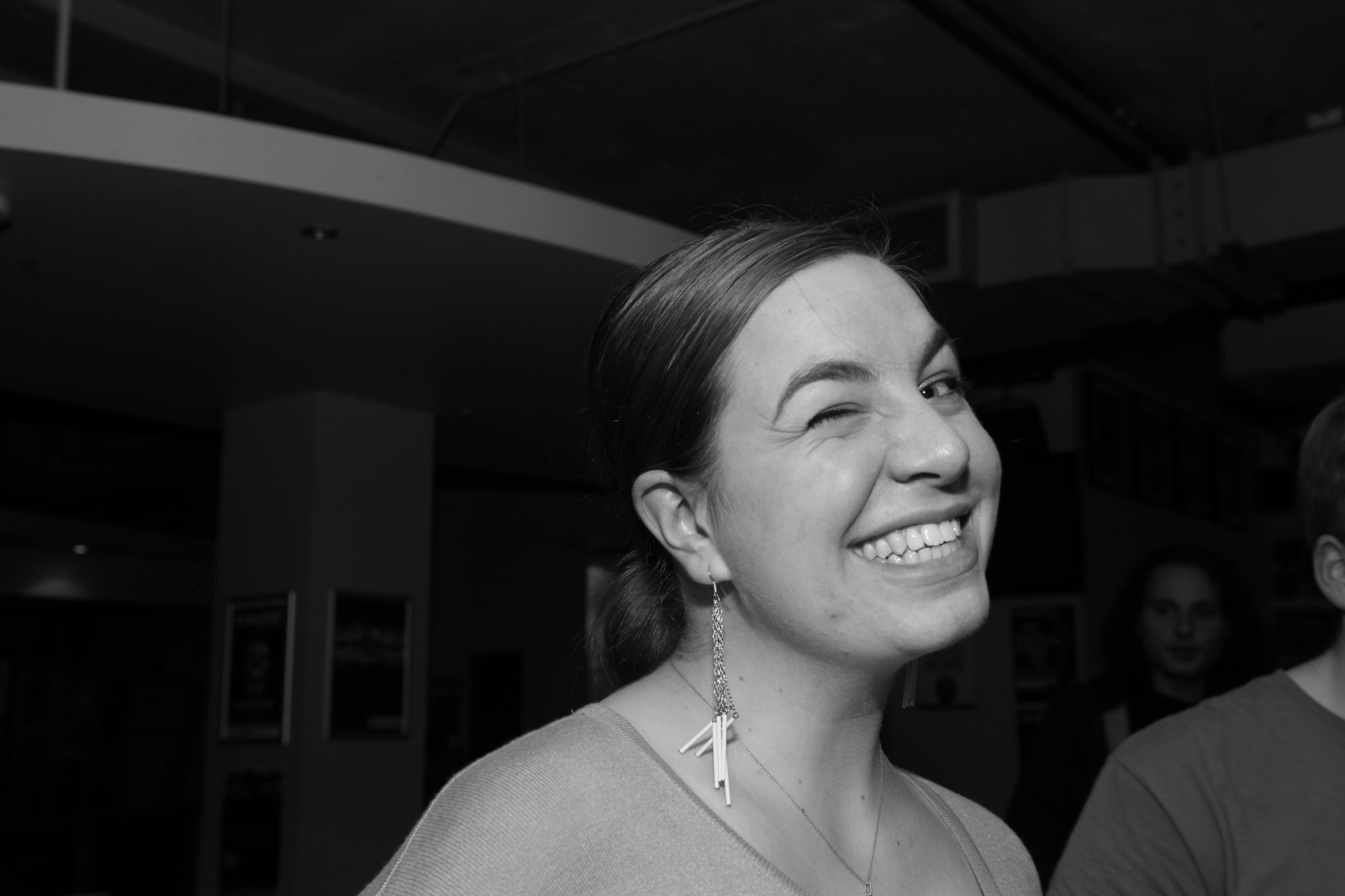 If you are interested in the positions available (OBM or Fundraising Officer), it may be of interest to read the position descriptions written for the AGM last year. This might help you decide if the role is for you. If you have ideas (and some of the folk I've talked to who seemed keen do) you can certainly go beyond the job description!
All the best to Nikola and good luck to anyone standing on Tuesday.
First Semester Campaigns
In other exciting news, we all discussed, debated and ultimately chose the campaigns we will be prioritising in the first part of the year. Up to Christmas (82 days at time of writing- start buying those presents now!) we will be focusing on:
Unrest situation in Ferguson, MO (starting in 2 weeks!)
Human Trafficking
Food Banks
and, if we have time, Human Rights in Russia
The voting was very close! It was really positive to both have suggestions from the group (as opposed to from the committee) and that they were taken on board to such a great extent. Please don't be too disappointed if your preferred campaign(s) didn't get selected- there is always next semester! We are also hoping to get a letter-writing lunchtime session up and running, as well as expanding how we do online actions. You'll never be stuck for campaigning with GU Amnesty!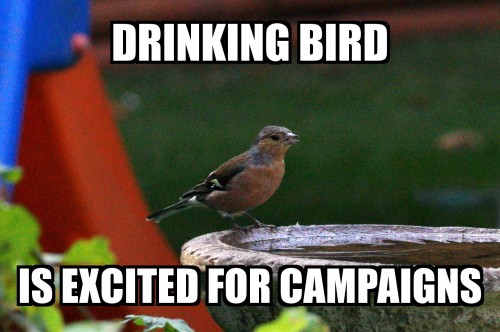 And so am I.
As a side note, we have plans to work on both Syria and Women's Rights in the second semester, due to collaborations with the Coalition for Syrian Refugees and International Women's Week. Stay tuned!
This Week: Elections and Death Penalty
Tuesday 7th October, 5PM, QMU Committee Room 1
I've already covered elections in the special notice earlier in this newsletter; if you missed it please skip back a couple of paragraphs and read the info! We intend to kick things off with the elections first of all, as the prospect of speaking can make people somewhat nervous. Try not to stress too much about it though, we're all friendly; and if you have any questions or concerns please don't hesitate to get in touch.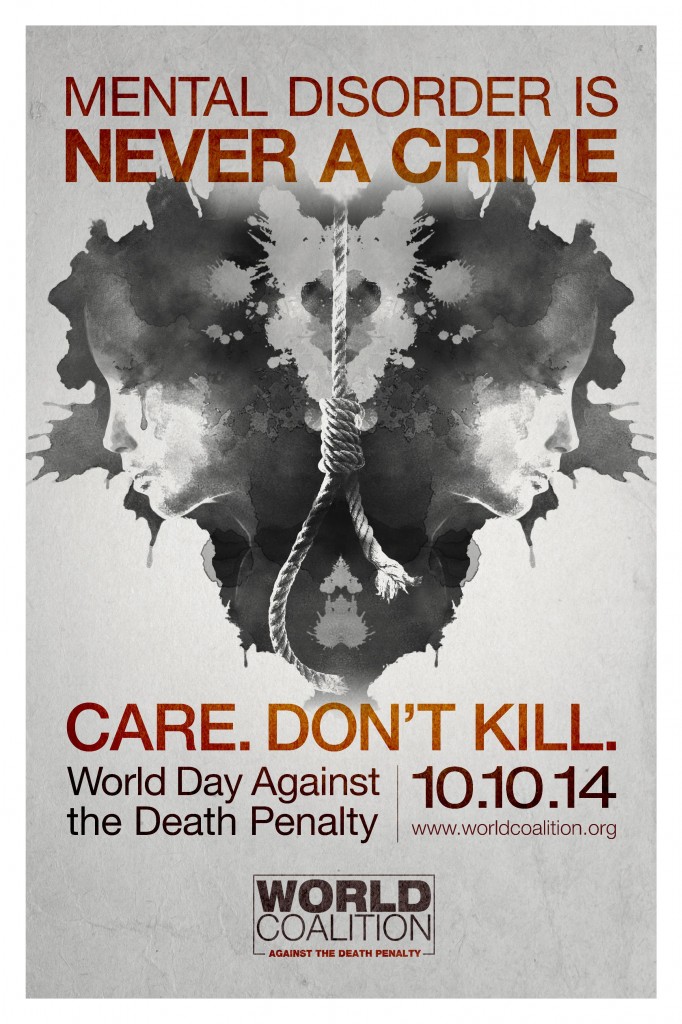 Thanks to the work of our Campaigns Officer Alex, we have a ready-to-go campaign for you all to get involved with before we start on our chosen campaign of Ferguson later on this month. Our first campaign is the worldwide abolition of the Death Penalty, a perennial favourite. We have a few events planned for this already!
Upcoming Events
Death Penalty-Related
Demo Against the Death Penalty
Friday 10th October, Library Hill
There will be a demo, probably on Library Hill on October 10th, International Day Against the Death Penalty. We have some decorations and such from our demo last year, but we're always mad keen for banner-making!
Death Penalty Film Screening
Tuesday October 14th, 5PM, Venue TBA (Likely Boyd Orr Building)
We intend to screen a documentary or film as part of the death penalty campaign, which will happen a week on Tuesday. More details closer to the time.
Death Penalty Debate with Dialectics
Wednesday 15th October, Time/Venue TBA
This should be an interesting one. While the debate over the death penalty as an judicial option rages on, we and the Dialectics felt it had been overdone. So this debate will likely centre around extrajudicial uses of the death penalty- in times of war, in terms of mob/vigilante 'justice', and in the use of drones. These are all scenarios which have cropped up over again in recent times, and yet they don't seem to provoke the same sort of response as killings carried out on the orders of judges.
Come along and join the debate.
Other Events
Academics at Risk Event (Reminder)
Monday 6th October, 3-6PM, Glasgow University Concert Hall
There is an event which may be of interest put on by GU Settlement to inform people about the work of CARA:
The University of Glasgow, with assistance from GU Settlement, is hosting a CARA (The Council for At-Risk Academics) awareness raising event.
The Council for At-Risk Academics (CARA) has provided protection and support to refugee and 'at risk' academics for over 80 years. The defence of academic freedom continues to underpin CARA's work assisting academics who, for reasons of persecution and conflict, are unable to continue their research in their countries of origin.
The event will be chaired by Prof John Briggs (Vice Principal and GU Refugee Champion) and Prof Alison Phipps (GU CARA Rep/ GRAMNet).
A representative from GU Archives will discuss the historical role that the University has played in supporting dispossessed and displaced people and there will also be the opportunity for round table and informal discussion.
UK Premiere: Beneath the Blindfold
Thursday 9th October, 6-8PM, GFT 12 Rose St
We're lucky as part of the Scottish Mental Health Arts and Film Festival to be able to attend the UK premiere of this documentary giving accounts of torture:
Screened in partnership with Document, the International Human Rights Documentary Film Festival, four torture survivors from around the globe courageously tell the stories of their mistreatment and their subsequent attempts to move beyond these horrifying experiences. The film follows them as they build new lives and, despite the continued psychological and physical fallout from their experience, become public advocates for an end to torture.
See the information page for more details.
Student Forum at Document 12
Friday 10th October, 12-3PM, CCA Glasgow on Sauchiehall Street
This may be of interest to some as part of the Document 12 film festival on in Glasgow from 9-12th October.
On Friday 10th October from 12-3pm we have a FREE Student Forum in the Club Room of the CCA (Sauchiehall St). Presented in conjunction with GRAMNet and the Glasgow Human Rights Network, the forum will screen two documentaries taking different perspectives on the contemporary experience of Palestinian children: Stone Cold Justice (Dir. Gabi Weber) looks at the contrasting legal rights enjoyed by young Israelis and Palestinians in the context of increasing arrests of Palestinian boys by the Israeli police force, while Since I Was Born (Dir. LAURA DELLE PIANE) tells the story of 11-year-old Tamer growing up in Dheisheh refugee camp, The West Bank. The screenings will be followed by a discussion led by Beth Pearson, Keith Hammond and Dr. Naomi Head all from Glasgow Uni.
See the facebook event for more details.
Amnesty UK Student Conference
London, 1-2 November
Student conferences are always a blast! In a little under a month the UK Student Conference will kick off at Amnesty UK's HQ in London. It costs's £20, and there are workshops, campaign actions, discussions, socialising and much more. Let's not forget we have an award to pick up for last year's Secret Policeman's Ball! Please let me know if you are interested in coming and we can try to make travel plans for the group.
Places go quickly so don't delay!
Amneslunchtime Amnesletters
Weekly
I mentioned this at the meeting last week but in case anyone missed it, we're intending to start up a weekly lunchtime letter-writing session in the Fraser Building. It'll give us a chance to go a bit further in taking action on campaigns and harnessing the keenness of the group.
Details will follow once we've decided on a day. The intention is to tweet / say on FB when we are there and roughly where we're seated.
Watch this space!
Secret Policeman's Ball Update
21st February 2015!
It may only be the start of October, but we already have a date for all your diaries:
Saturday 21st February 2015 will be night we have our Secret Policeman's Ball!
If you haven't heard of the SPB before, the short version is that it's a night of comedy (modelled on the ones put on by Amnesty international) and our biggest fundraiser of the year. It's hosted by the ever-funny Billy Kirkwood, and we've won multiple awards for them over the years.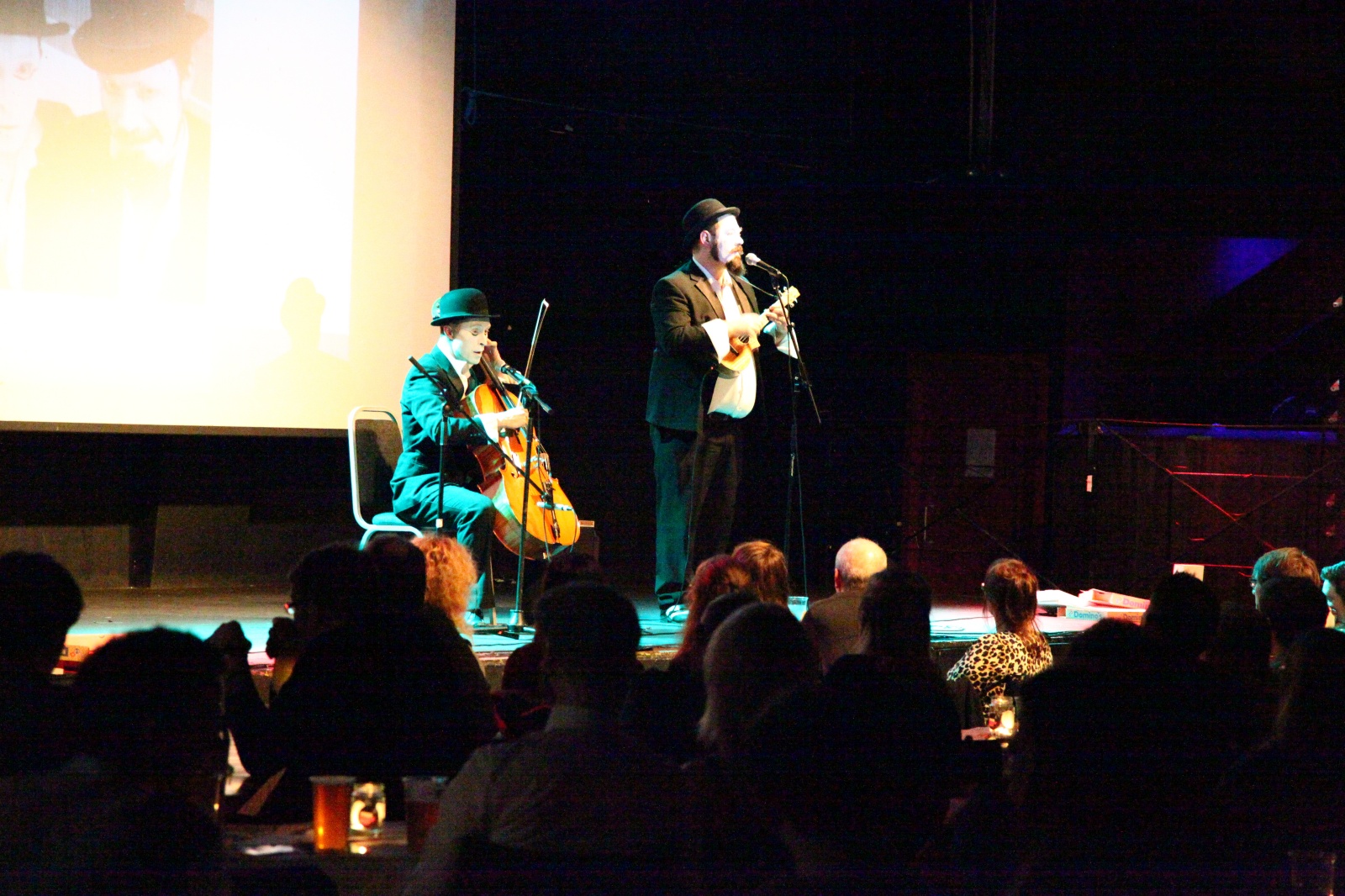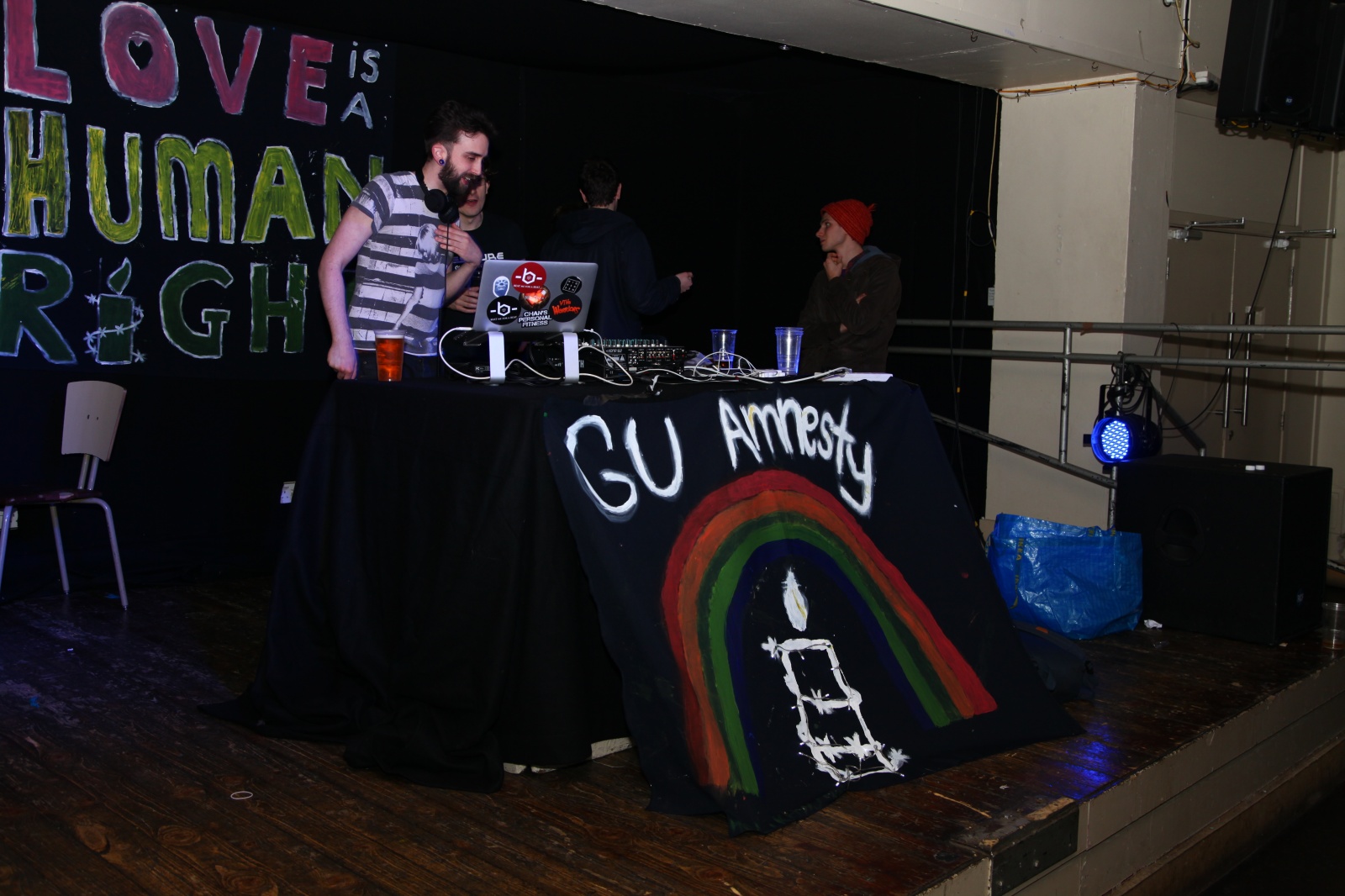 More details will come over the next few weeks and months, but there's plenty to be doing in the meantime- publicity, decoration, organisation. If there's any aspect of this huge event you'd like to get involved with – looks great on the CV, by the way – please let Duncan or me know. Duncan is heading up the organisation of the SPB this year, for which we're all very thankful!
Well Done For Reading Reward
This week's 'thanks for reading' bounty is one for fans of Rube Goldberg machines (that's a Heath Robinson machine if you're on this side of the Atlantic). Some of you may have seen this before, but it's so delightfully done I could watch it again and again.
(link for those reading in email format: http://www.youtube.com/watch?v=qybUFnY7Y8w)
See you all on Tuesday for the elections and Death Penalty!
Get in Touch
If you have any questions, suggestions or feedback you can always get in touch either via the website or on Facebook or Twitter.