Stall Info and Pics
January 28, 2008 in campaigns, events, unsubscribe by Rob Hallam
As you all should be aware, we recently had a stall to raise awareness of Guantánamo Bay being open for six years, and as part of the raise-off. The event involved distributing leaflets and giving out information on Guantánamo and unsubscribe; selling cakes and confectionary; and selling hand-made mini-cages (which were very popular!).
It also involved me (robert) and Jonny (see what we do) going down Byres Road to talk to people about it – and sell more cakes! The novel part was me being dressed in a bright orange jumpsuit and blindfolded for the journey. The response was surprisingly good, although Jonny informs me that a few people scattered when they saw us coming! Those that we talked to were very receptive, although perhaps they were a little perturbed by the blindfolded man casually chatting away about unsubscribe and Guantánamo. It was good fun though.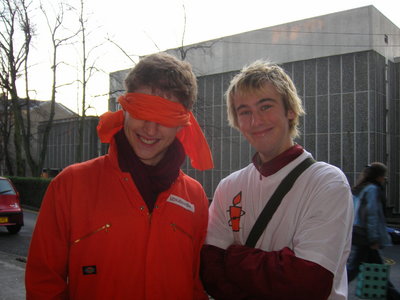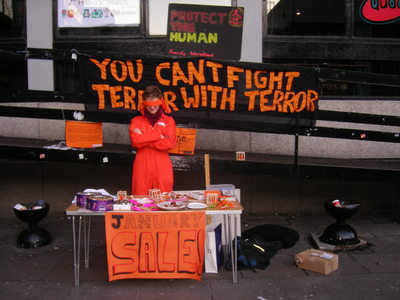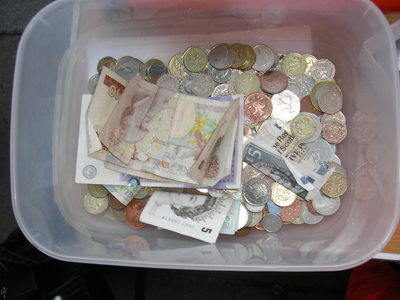 Thanks to everyone who took part in the stall and made it possible.