Hello everyone! I hope you all enjoyed the first week of term and the Freshers' Flu is beginning to wear off. There's a lot of exciting things that have been happening, are happening and will be happening, so read on!
Welcome to All Our New Members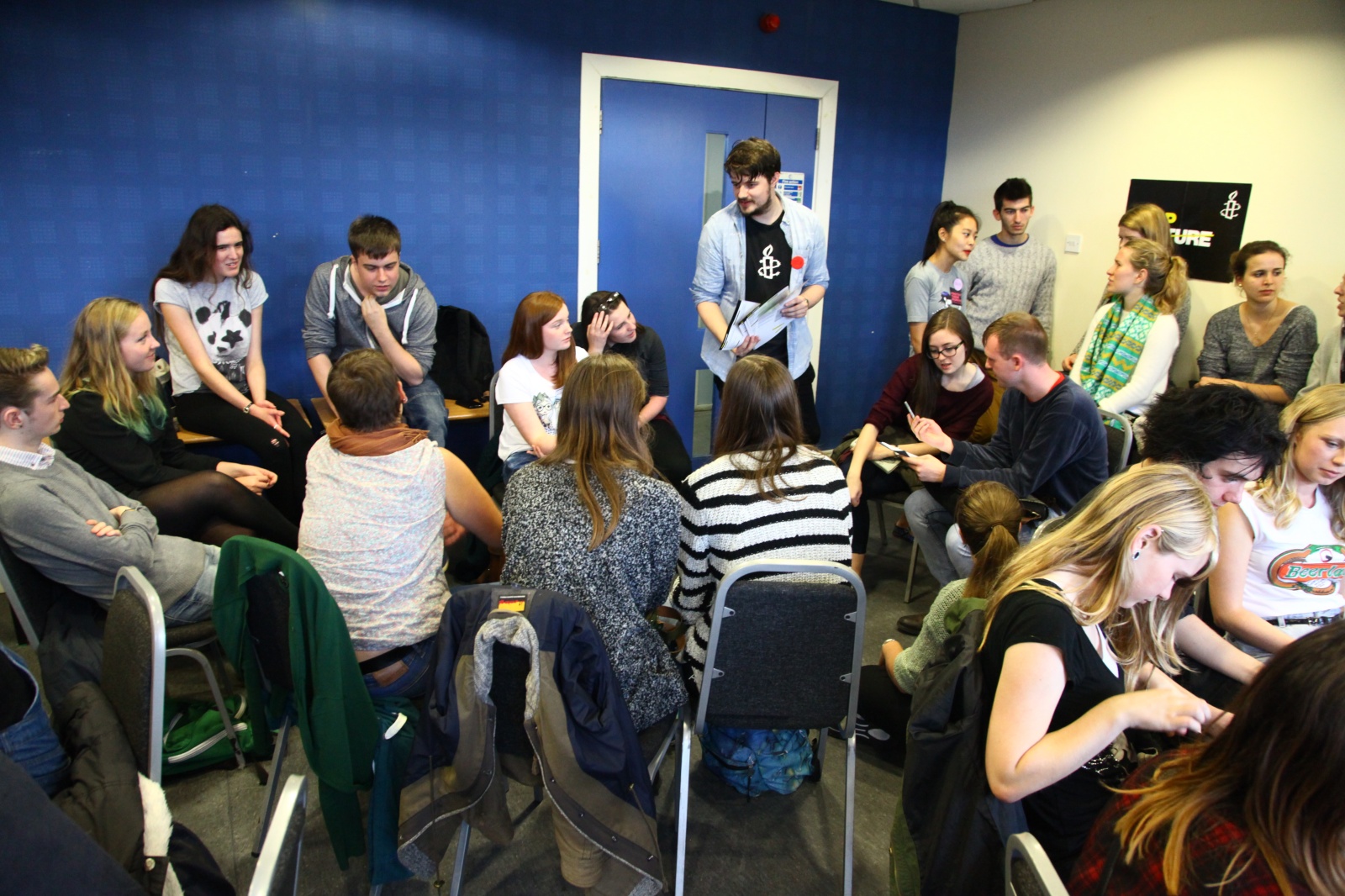 I'd like to start by saying thanks to everyone for coming along last week. It was great to see such a big crowd! It's even more exciting that so many of the people I spoke to had specific areas or ideas that they were interested in. But whether you have a burning passion for a particular area, a general desire to help out or even if you weren't able to make the first meeting it's great to have you on board and there will be plenty going on to capture your imagination. I hope you all enjoy the ride.
It sounds like there was some good discussion too; and I'd like to say thanks to everyone who took part in the CFCI action. We'll be sending off the photos along with the signatures when the petition goes off to court for consideration next month.
If you weren't able to make it, no worries- feel free to have a look at the presentation for last week's meeting (warning: speakers notes in the PDF may bear no relation to what I actually said) and do join us at 5PM this Tuesday!
This Week's Meeting: Campaign Decisions
Tuesday 30th September, QMU Committee Room 1
This week we are going to be deciding what campaigns we want to prioritise. I've said before that collective decisions are a really important part of the group, and campaigns are a good example of this.
Campaigns are central to our work, they form the core of what we do. It's important that members feel invested in what we're focusing on, and that they are subjects that people are interested in – although I'm sure everyone would be interested in any human rights campaign!
So we all get an equal vote in the campaigns. If there are issues that you feel passionately about – from chatting to folk last week it seemed like a few were – it would be great if you shared your thoughts with us on Tuesday when we talk about the different options in groups.
Elections for Ordinary Board
Tuesday 7th October, QMU Committee Room 1
Remember remember, the… seventh of October. A week on Tuesday we'll be holding elections for the position of two ordinary board members. This is a committee role which will really let you get your hands on organising things behind the scenes at GU Amnesty.
All you need to do in advance is have a short speech in mind; anywhere from 30 seconds to a minute to tell us who you are, what you do and why you think you should get the position. We're all friendly so don't stress about speaking to us! Even if you are not elected onto the committee there may be other roles which would pique your interested, so don't be disheartened- we'd still love to have your input 🙂
Campaign Success: LGBT Rights and the IOC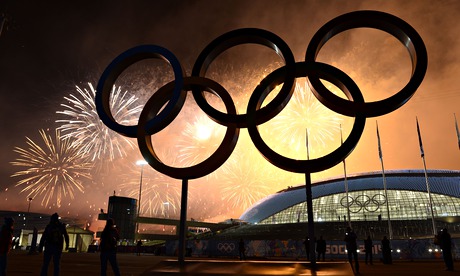 This week we got word that the IOC had updated its position on discrimination, which is excellent news! We're proud to have played a part in this. From our hugely successful cross-union LGBT rights photo campaign to the pressure we also put on the Olympic sponsor Coca-cola in our poster which was part of our officially-supported and rather impressive Change.org petition, we stood up for these human rights.
It's important to keep these victories in mind when choosing the campaigns this Tuesday and in the weeks beyond; we can make a difference. Never forget that 🙂
Raise Off Success
Last week I mentioned the Raise-Off, the UK student group competition to funraise and campaign for AIUK. Well, although Exeter won the prize for raising the most money overall – congratulations to them – once again our Secret Policeman's Ball won the award for Best Fundraising Event! I've now lost count of the number of awards it's won. It is a true reflection of the hard work and organisation put in by the SPB subcommittee, headed up by our VP Debbie White last year, the members and Billy Kirkwood. The night just wouldn't happen otherwise- which would be a shame as it's a damn fine event.
If you're interested in getting involved this year, either contact us or mention it to me or Duncan or any of the rest of the committee at the meeting this week. We'll get a group together and have a chat about what we're going to do this year, and you can find out if it's for you!
Congratulations to everyone who was involved in the SPB last year, you all deserve this award 🙂
Coalition for Syrian Refugees Update
Last week GU Amnesty and representatives from other groups (Oxfam, STAR (now GRASS), UNICEF) met to update and plan what we can do to raise funds for and awareness of the difficult situation that Syrian Refugees find themselves in. We have made tentative plans for a 'Syrian Week' of informational and fundraising events early in the second semester (January 26th – February 1st).
We plan to meet again, and so if you are interested in what is going on in Syria and/or would like to be involved please contact us and let us know so that we can get you up-to-speed and added to the Facebook group.
Because of the (understatement alert) complex nature of the situation in Syria, the coalition intends to remain apolitical; one of the main areas of focus for GU Amnesty last year was the human rights situation and this continues to be the case. If you have any questions or concerns relating to CSR, please do get in touch and we'll try and clarify.
Other Events and Information
Academics at Risk
Monday 6th October, 3-6PM, Glasgow University Concert Hall
There is an event which may be of interest put on by GU Settlement to inform people about the work of CARA:
The University of Glasgow, with assistance from GU Settlement, is hosting a CARA (The Council for At-Risk Academics) awareness raising event.

The Council for At-Risk Academics (CARA) has provided protection and support to refugee and 'at risk' academics for over 80 years. The defence of academic freedom continues to underpin CARA's work assisting academics who, for reasons of persecution and conflict, are unable to continue their research in their countries of origin.

The event will be chaired by Prof John Briggs (Vice Principal and GU Refugee Champion) and Prof Alison Phipps (GU CARA Rep/ GRAMNet).

A representative from GU Archives will discuss the historical role that the University has played in supporting dispossessed and displaced people and there will also be the opportunity for round table and informal discussion.
Cinema ho! GU Amnesty Goes to see Pride
Not an event as such but given our group interests, some of us were thinking going along to see the Film Pride at Cineworld on Thursday evening. It comes highly-regarded, so it should be a good trip and a chance for another informal social. Grab a bag of popcorn and come along.
Facebook event: https://www.facebook.com/events/566709056790636/
Get in Touch
This newsletter's 'I read all the way though' reward is a cool thing that came up in conversation this week: a Prince Rupert's Drop. This are drops of glass with a thick end and a thin end: hammer on the thick end and you won't do a thing. Snap a tiny bit of the thin end off and the glass explodes. I'll let the video do the rest of the talking:
(link for those reading in email form: https://www.youtube.com/watch?v=xe-f4gokRBs#t=122)
If you have any questions, suggestions or feedback you can always get in touch either via the website or on Facebook or Twitter.