Tickets for the Secret Policeman's Ball 2015
Buy Tickets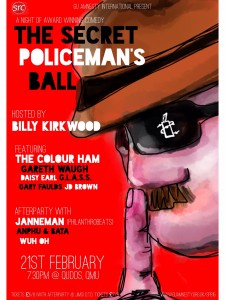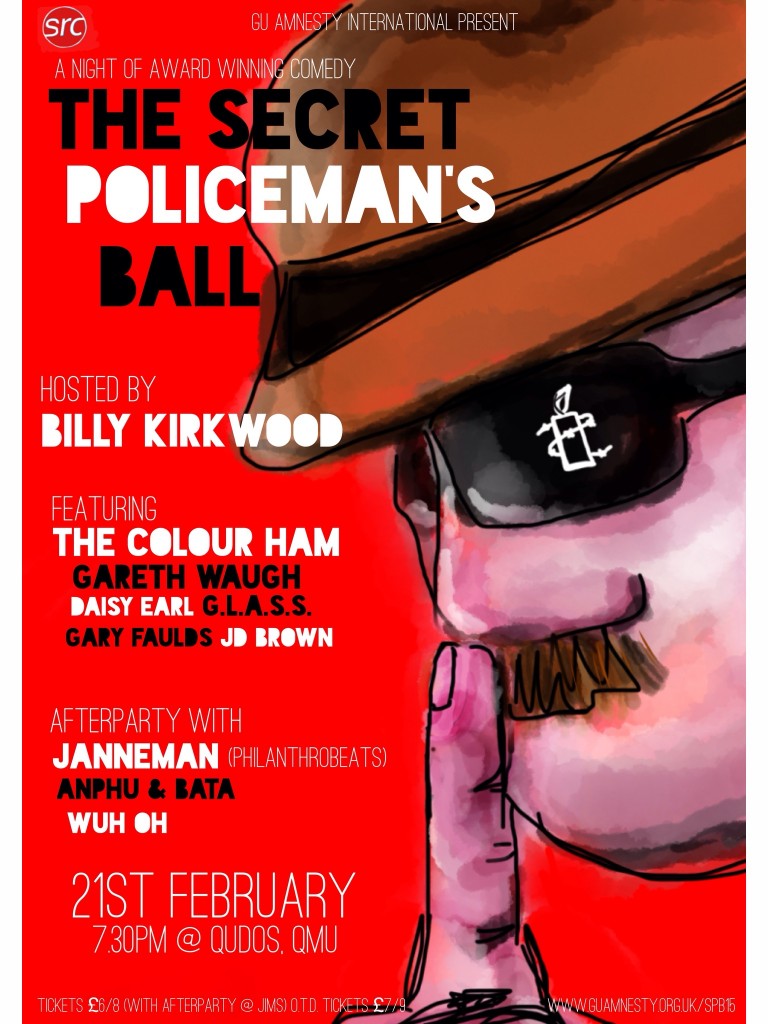 Online ticket sales are now closed, but you can still get your tickets on the door!
Ticket purchasing is powered by Stripe, who are also used by Change.org, Humble Bundle, Rackspace and many more. We decided to use Stripe after Google Checkout (which we used in the past) shut down. All processing of card details is done on Stripe's secure server – we (GU Amnesty) never know your card number. If you have more questions about the process please contact spb@guamnesty.org.uk.
Thank you for your support; not only are you helping a cause and getting to see a night of comedy, you're getting it cheaper now than on the night! Still have questions? Read on.
I want to know more about the Secret Policeman's Ball!
Excellent! You can find more info on our SPB page. You can also join the Facebook event.
So how much do tickets cost?
Tickets can be bought in advance for either £6 (entry to SPB only) or £8 (entry to SPB and afterparty at Jim's). It will be more on the door, so get yours early!
Alright. Where can I buy a ticket?
Tickets are on sale from the QMU box office, or you can buy online securely using the form above. We use Stripe.