Latest News
November 10, 2010 in information, news by megiana
Hello you GU Amnesty folk,
Tuesday 9th November: 5pm-6pm, committee room 1, QMU, Guest Speaker, Yu Yu Williamson, "China's organ harvesting of Falun Gong practitioners" http://www.facebook.com/event.php?eid=173170119360656&index=1
New Facebook group: Lots of you said facebook wasn't working so we have a sparkling new group: http://www.facebook.com/home.php?sk=group_129754327078051
THANK YOU: Firstly to everyone who came along to Tuesday's "Love is a human right club night". The takings are still to be counted but the night was packed out with people having fun, dancing away, and showing interest in the cause, a great success! Special thank you to Catriona Reilly for all her hard work compiling the evening.
Secondly, a huge thank you to all who helped create flash mob props, and then to all those who came along on Friday standing out in the freezing cold to collect signatures. We collected many many signatures so well done all! (Check out the photos on the new FB group!)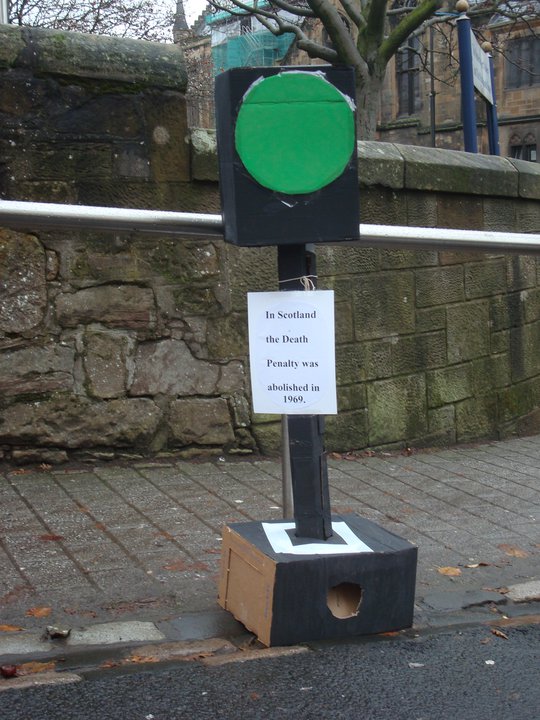 Sunday 21st November: Amnesty Funternational: 8pm, Jims bar, £3. A night full of all your childhood favourites, games, crazes, music and sweets! Either come along or if you'd like to be involved in the organising of it contact Claire Rooney or Keleigh Morrison either through this e-mail address or on Tuesday evening!